BMW Europe plants first to use 'green' matt paint
Latest: The BMW Group is partnering with BASF to become the first automaker to use matt paint made from renewable raw materials at its European plants. In addition, at its plants in Leipzig, Germany, and Roslyn, South Africa, the BMW Group is already using anti-corrosion materials produced in sustainable processes in vehicle construction. Certified by the German Technical Supervisory Association (TUV), by 2030, the above-mentioned factories will reduce carbon dioxide emissions by more than 15,000 tons.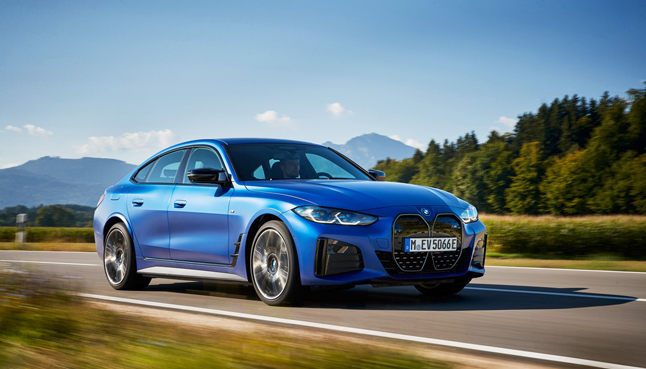 The basic raw materials such as naphtha and methane required for the production of traditional automotive coatings often come from fossil resources such as oil and natural gas. As a result, not only will precious non-renewable resources be consumed, but also a large amount of unavoidable carbon dioxide emissions will be accompanied in the process of crude oil production, transportation and processing.
In cooperation with BASF, the BMW Group, through innovations in production processes, replaces fossil raw materials with renewable raw materials – such as bio-based naphtha and bio-methane obtained from organic waste – for the production of basic chemicals for coatings , and maintain the same performance as traditional coatings. An external certification confirms that the sustainable coatings purchased by the BMW Group require the same total amount of naphtha and methane as the bio-based naphtha and biomethane used in the production of the coatings, thus avoiding production nearly 40% of carbon dioxide emissions.
Joachim, Director, BMW Group, Purchasing and Supplier Network
Dr. Post said: "Reducing the use of fossil raw materials not only helps conserve natural resources, but also effectively reduces carbon emissions. To achieve this goal, we are increasingly encouraging suppliers to use sustainable innovation in their business, while The application of sustainable coatings based on renewable raw materials is an important step in this direction for the BMW Group."
The BMW Group aims to build the most sustainable supply chain system in the industry, and plans to reduce carbon emissions from the supply chain by 20% compared to 2019 by 2030. In this regard, the BMW Group has taken many actions and invested in zero-carbon emission steel smelting technology, natural fiber auto parts manufacturing and power battery raw material production. In March 2021, BMW Group's venture capital firm BMW
i Ventures invests in metal technology solutions company US start-up Boston
Metal, is committed to developing innovative processes for smelting steel using renewable electricity to replace coal, thereby further driving carbon reduction in the steel supply chain. In April 2022, the BMW Group increased its investment in innovative materials, announcing an investment in Bcomp, a Swiss start-up, an industry-leading natural fiber composite materials company, to explore the use of a higher proportion of renewable materials in the components of future models. In addition, in May 2022, the BMW Group announced the lead investment in Canadian start-up Mangrove
Lithium, a modular platform developed by the company, applies electrochemical processes to the refining of lithium raw materials to improve the sustainability of raw material production for power batteries.