DIC Acquires Chinese Coating Resin Producer Tongde New Materials
Latest News: About DIC's acquisition of Tongde, the boots finally landed.
On July 1, DIC Co., Ltd. issued an announcement saying that China Headquarters-Daisheng Investment Co., Ltd. announced the acquisition of Guangdong TOD New Materials Co., Ltd. on July 1.
Material Co., Ltd. referred to as [TODNM Company]), the investment amount has not been disclosed.
According to the agreement on the acquisition of equity between the two parties, after the completion of the transaction, Di Aisheng will hold 100% of the shares of Guangdong Tongde New Materials. Before the acquisition, the shareholding structure of Tongde New Materials was that He Xian, who is the legal person of the company, held 43% of the shares, and Chen Weiguo, Li Weile, Li Wenfeng, Yang Gaolin, Chen Haijian and others held the remaining shares respectively.
Guangdong Tongde New Materials is an investment project of Tongde Resin Group in Shaoguan. The factory covers an area of ​​205 acres. The current resin production capacity is 100,000 tons, including 20,000 tons of water-based alkyd resin. The second phase of expansion will begin in 2021, with the goal of an industrial 4.0 intelligent 100,000-ton water-based resin production line. Tongde Resin has also built a 35,000-ton water-based resin plant in Gaoming, Guangdong. Whether it is involved in this acquisition has not received a reply from Tongde Resin at the time of publication.
In 2021, the sales of Tongde resin will exceed 1.2 billion yuan. The core products are water-based alkyd, water-based epoxy, water-based acrylic and water-based polyurethane resins, which are mainly used in the fields of heavy-duty anti-corrosion, rail transit, marine engineering, steel structure and construction machinery water-based paint, as well as peripheral applications such as leather and ink. According to the current profit level of the resin industry and similar investments in the same period, the amount of this acquisition is expected to be between 1.2-1.5 billion yuan, and the specific figures will be verified by the official announcement later.
Tongde's water-based resin technology has gradually grown, and the rapid development period began after 2014. The national and local governments have put forward clear restrictions on VOC emissions in industrial coating, coating products, ink printing and other links. GB implemented in 2020
30981-2020 "Limits of Hazardous Substances in Industrial Protective Coatings" as an example, in which the VOC content in water-based industrial paints is basically limited to 420g/L. Container coatings have entered the era of environmental protection. It was during the expansion period of the water-based product market, Tongde resin introduced technology, market and management talents, and the water-based technology and products quickly occupied the market.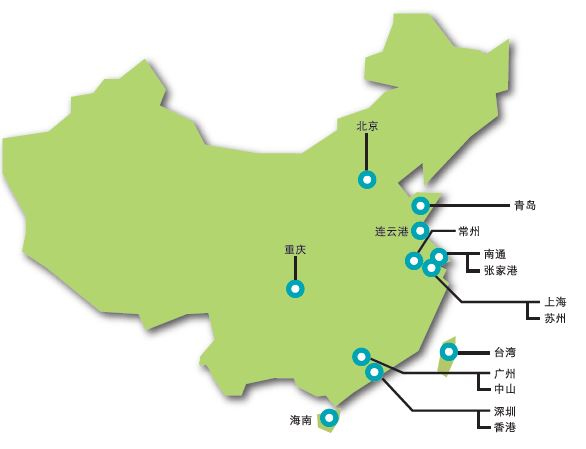 DIC's current layout in China
According to the current demand for water-based resins in China's coatings, inks and synthetic leather markets, there is still a large supply gap in the market. As a multinational company with pigments and resins as its main products, Di Aisheng has obviously been exploring the field of water-based products in China. DIC's business in China has been carried out for more than 30 years, and DIC has established 31 group companies in China, most of which are inks, pigments and resins. Di Aisheng currently produces coating resins in two production bases in Zhongshan and Zhangjiagang, and sells them locally, but in terms of production capacity, these two bases are in a state of full production, and there is no room for expansion. Facing market opportunities, acquiring local manufacturers with a Chinese customer base is the most effective way to achieve the goal of expanding business in China.
Kaoru, Representative Director of Di Aisheng, President and Executive Director
Ino once said: "The acquisition is only because Diaisheng has a clear growth goal, which is to achieve a sales target of 1 trillion yen in 2025, which is equivalent to about 56 billion yuan/8 billion euros."
Why did Diaisheng choose Tongde New Materials as the acquisition target? Di Aisheng explained in the announcement, "TODNM with the TOD/Tongde brand is widely recognized and highly trusted in the Chinese paint industry, and has a wide range of sales channels in the Chinese customer base. In addition, the company also has strict compliance Product design capabilities, application technology capabilities and large-scale production equipment required by environmental protection regulations. Because of this, it has been highly praised by customers and has achieved continuous growth." Di Aisheng also mentioned in the announcement that before this acquisition , the company has set up the person in charge of the coating resin business in China since January 2021. In order to expand the business in the Asian market, it has promoted the construction of the organizational structure and sales management system, and provided the support for the smooth operation of the Tongde new material business after the acquisition. Assure. In the future, the two companies will rapidly integrate their corporate cultures, give full play to their respective advantages, and achieve business development goals.
After the acquisition, Diaisheng and Tongde New Materials will jointly accomplish the following development goals:
1. Expand the production capacity of Tongde new materials, and double the production capacity in 2023;
2. On the basis of the existing Tongde new material production capacity, sales channels and application technology capabilities, integrate the synthesis technology of Diaisheng resin to provide customers with higher added value of products;
3. To quickly develop the corresponding water-based resin products in accordance with China's environmental protection regulations and incorporate them into the company's product group, and conduct global operations in other business operation bases such as Japan, China, ASEAN, India, Europe and the United States. promotion.
With regard to this acquisition, Di Ai Sheng is full of confidence in the future market, saying that in the medium and long term, combined with the expansion of Di Ai Sheng's Ideal production base in India announced in May 2022, the company will establish a dominant position in coating resins in Asia, and Provide resin products that reduce environmental load (environmentally friendly) and impart new functions in Asia, and strive to achieve a market share of 5% in the region by 2030.