Five major German ports are on strike, 150,000 containers are pending!
Latest News: According to German media reports, the German trade union organization (Verdi) announced that thousands of employees at several German ports will go on strike on June 9.
In addition to Hamburg, Germany's largest container port and Europe's third-largest container port, Germany's other major ports of Emden, Bremen, Bremerhaven and Wilhelmshaven were also hit by strikes. influences. About 5,000 workers went on strike in the Port of Hamburg alone.
Even if there is no strike, there are currently 150,000 containers waiting to be processed at German ports. The strike will further aggravate congestion and spread to other European ports, creating a chain reaction.
During the pandemic, port workers are overworked
At the heart of the strike is the union's demand for higher hourly wages and inflation compensation. About 70 percent of Germany's port workforce is unionized.
According to the report, during the epidemic, in order to maintain the normal operation of the port as an important infrastructure, workers have continued to work to the limit. "They (workers) deserve recognition and their fair share," union negotiators said.
The third round of collective bargaining will begin in Hamburg on Friday, with the outcome of the negotiations to decide whether to proceed with the next round of strikes.

Union
The German trade union organization (Verdi) made the following requirements for the salary treatment of port workers:
"Inflation compensation increased by 1.20 euros per hour. Flat rate for container staff increased from 3338 to 4538 euros."
Management
Ulrike Riedel, Negotiator of the Central Association of German Seaport Companies (ZDS), said:
"We are in an absolutely exceptional situation. Global supply chains are severely disrupted. On the one hand, a wave of delayed ships is approaching, and on the other, there is a major bottleneck in rail freight. Calling now to warn of a strike is absolutely irresponsible. "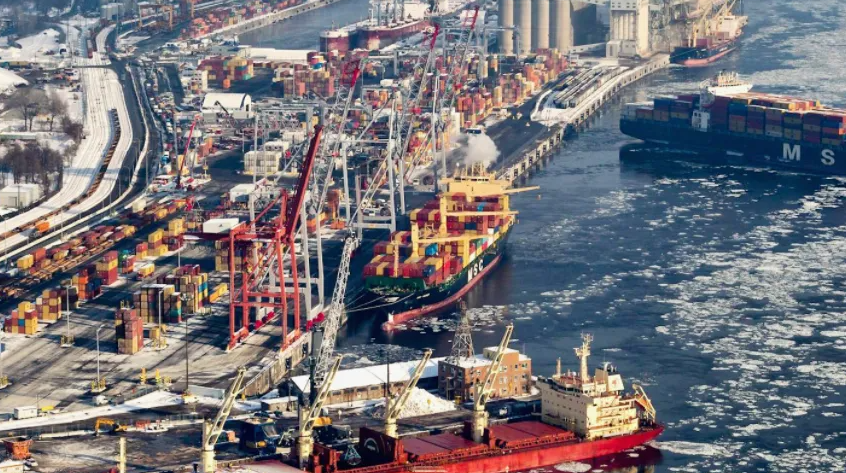 The average time spent in port at the Port of Hamburg continues to rise
The news of congestion in European ports has attracted attention many times before. Large ports in northern Europe are overwhelmed by container overload, according to data from French shipping consultancy Alphaliner. On May 20, Maersk issued an announcement saying that the congestion at the port of Bremen, Germany has reached a critical value, and the waiting time of ships will be further extended.
According to data released by the Shanghai Shipping Exchange, in 2021, the throughput of the Port of Hamburg will be 8.7 million TEU, the average time of ships in port will be 2.35 days, and the average time of berthing will be 1.65 days.
Entering 2022, the average time of ships in the Port of Hamburg will gradually increase. In the first quarter, the average time of ships in the Port of Hamburg was 3.19 days, an increase of 39.9% year-on-year in 2021, and an increase of 35.7% year-on-year on the average in 2021; in April, the average time of ships in the Port of Hamburg was 4.19 days, an increase of 92.9% year-on-year in 2021 %, a month-on-month increase of 20.1%; in May, the average time of ships in the Port of Hamburg was 4.27 days, an increase of 52% year-on-year in 2021 and a month-on-month increase of 1.9%.
The strike in June will bring more negative effects to the already heavily congested port of Hamburg.
Strikes will exacerbate congestion at European ports
Even without the strike, 150,000 containers are waiting to be processed at German ports, according to the Kiel Institute for World Economic Research, a phenomenon that will be further exacerbated by the strike.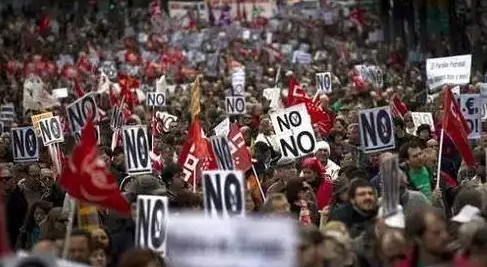 At present, there are nearly 40 ships in Helgoland, Germany.
) are floating in the waiting position in the southwest, where 10 of them want to go to the three Hamburg terminals of HHLA, Germany's largest port logistics group. Helgoland Island is located at the throat of the German Gulf, close to all major German ports and river mouths.
French shipping consultancy Alphaliner tracks ONE's containership "MOL"
Triumph" (20170TEU), the ship docked in Rotterdam from April 12 to 15, suffered severe delays in Antwerp from April 26 to May 3, and arrived in Hamburg on May 14, later than originally planned 41 days. Alphaliner said "The time it takes to unload and load at Europe's top three container ports is 36 days from arrival in Rotterdam to departure from the Port of Hamburg, a delay that cannot be compensated by sailing east at full speed. "
Local logistics companies are also worried: "A large number of ships are waiting to unload at the port of Hamburg, and we expect the congestion in German ports to worsen. In particular, if the backlog of goods in China is released, the situation will get worse.
In addition, worker strikes at German ports will also affect ports in other European countries such as the Netherlands, Belgium, France, the United Kingdom, and Poland, thereby increasing congestion in European ports.
Companies with shipping plans in the near future should pay close attention to changes in Asia-Europe routes and shipping schedules, and prepare in advance.