Guangdong Hesheng "Waterborne Polyurethane Waterproof Coating" passed the appraisal of scientific and technological achievements and reached the leading domestic level
Latest News: On August 2, Guangdong Coatings Industry Association organized a scientific and technological achievement appraisal meeting of "Waterborne Polyurethane Waterproof Coatings" in Leliu, Shunde, Foshan. The "water-based polyurethane waterproof coating" completed by Guangdong Hesheng Industrial Co., Ltd. was identified. After identification, the overall performance of the project's products has reached the domestic leading level.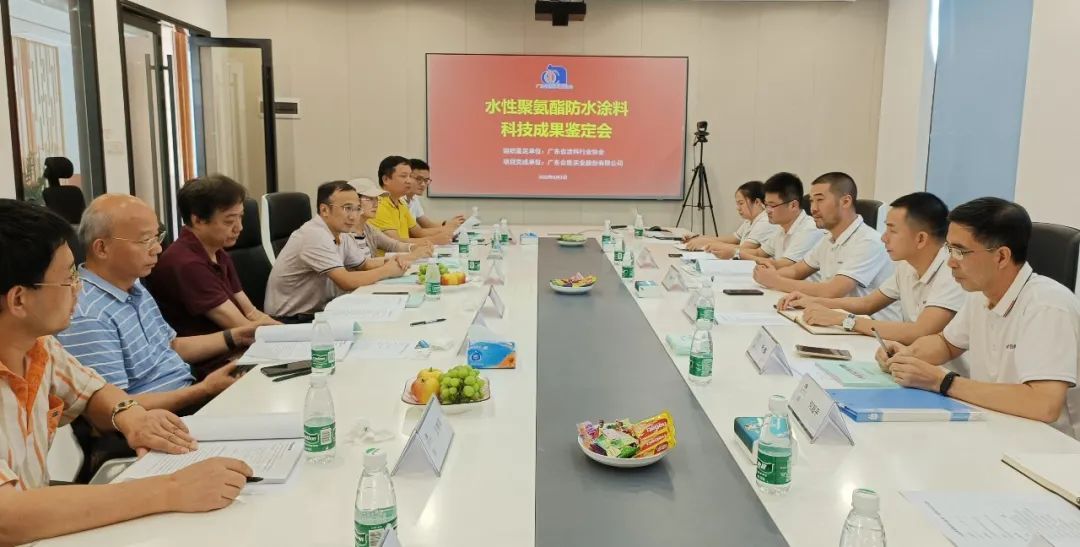 The appraisal committee consists of Tu Weiping, professor of South China University of Technology, Lu Jiang, professor of School of Chemistry, Sun Yat-sen University, Yang Zhuohong, deputy dean of School of Materials and Energy, South China Agricultural University, Wang Chaoyang, Institute of Organic Chemistry, School of Chemistry and Environment, South China Normal University, and Light Industry Chemical Industry of Guangdong University of Technology. The college is composed of five experts from Professor Yu Qian. Tu Weiping, director of the Technical Committee of Guangdong Coatings Industry Association/Professor of South China University of Technology, served as the director of the appraisal meeting.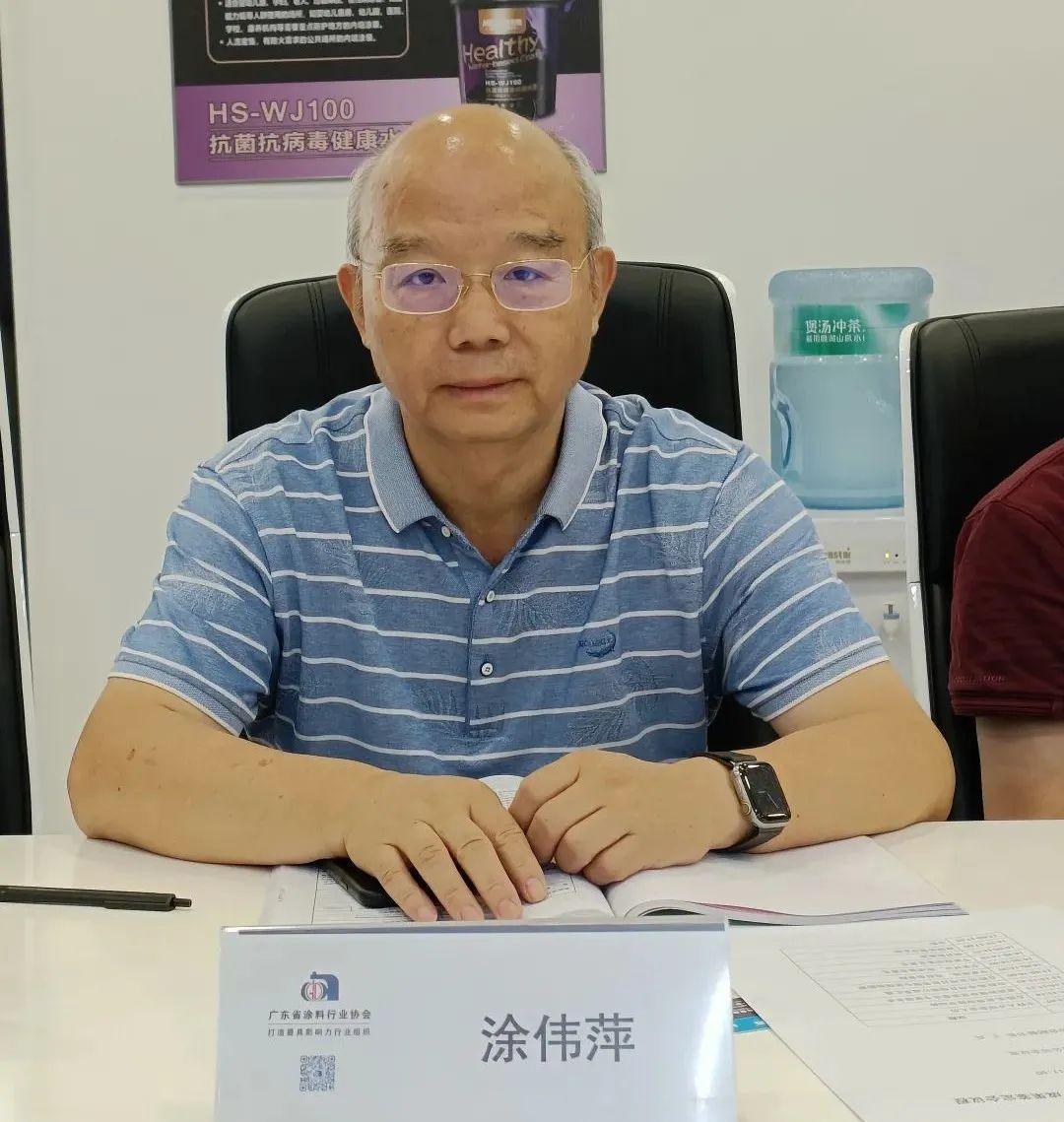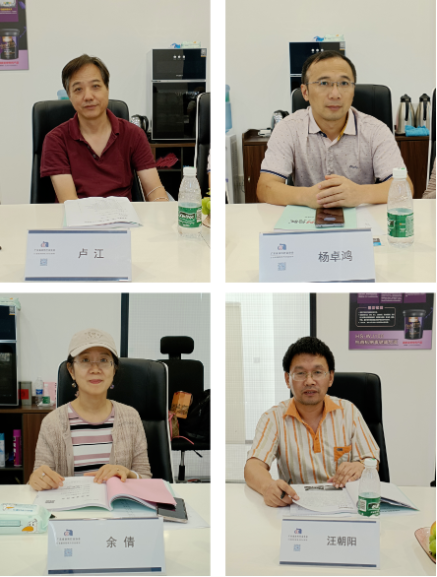 The appraisal meeting was chaired by Wang Bing, Deputy Secretary-General of Guangdong Coatings Industry Association. Lu Haoran, Chairman of Guangdong Hesheng Industrial Co., Ltd., Zhong Biao, Deputy General Manager, Yang Huai, Chief Technical Engineer, and other company leaders and technicians attended the meeting.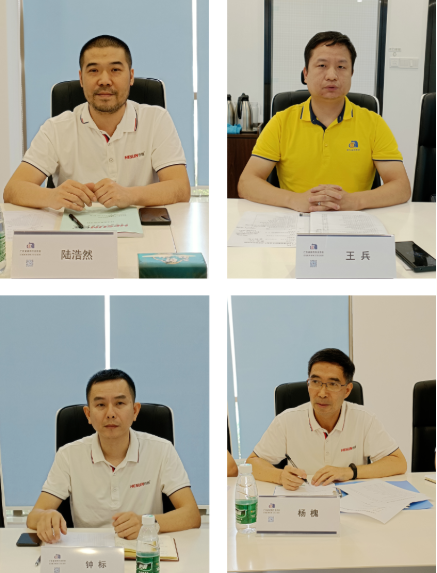 Guangdong Hesheng Industrial Co., Ltd. is located in Shunde, Guangdong, the hometown of coatings in China. It was founded in May 1996. Relying on excellent technical quality and good reputation, the company has developed into a high-tech enterprise integrating authoritative development, production, sales, construction and after-sales service in China's paint industry.
After years of continuous research, we have successively developed more than 50 high-end products such as waterproof coatings, water-stopping and leak-stopping, waterproofing membranes, architectural coatings, and decorative coatings. The company has an automatic advanced production line with an annual output of 100,000 tons of waterproof coatings, 30,000 tons of plugging, water-stop and other waterproof materials, and 20,000 tons of architectural decorative coatings. , One of the manufacturers of architectural decorative coatings. At the same time, it has the second-level qualification for professional contracting of national waterproof, anti-corrosion and thermal insulation engineering. The "Hesheng" brand products produced by the company have been successfully applied in many fields including housing construction, outdoor and interior decoration, highways, urban roads and bridges, subways and urban rails, high-speed railways, airports, etc. at home and abroad.
The water-based polyurethane waterproof coating project identified in this application has the advantages of safety, environmental protection, low VOC, and low odor, and its coating has good flexibility, adhesion and chemical resistance. Water-based polyurethane waterproof coatings ensure environmental protection from the source. On the basis of ensuring that the physical and chemical properties are superior to conventional waterproof coatings, the indicators of VOC content, benzene series, free TDI, and soluble heavy metals are more breakthrough, far lower than Class A oil-based polyurethane coatings. Because the traditional solvent-based polyurethane waterproof coating contains a large amount of organic solvents, it seriously pollutes the environment, especially the residual isocyanate monomer in the solvent-based two-component polyurethane waterproof coating, which is highly toxic and seriously endangers the health of construction workers. Waterproof coatings, develop healthy and environmentally friendly water-based polyurethane waterproof coatings to replace solvent-based polyurethane waterproof coatings. This research mainly utilizes the high strength, high elasticity, corrosion resistance of various chemical reagents and other properties of waterborne polyurethane emulsion to better apply it in the waterproof coating industry.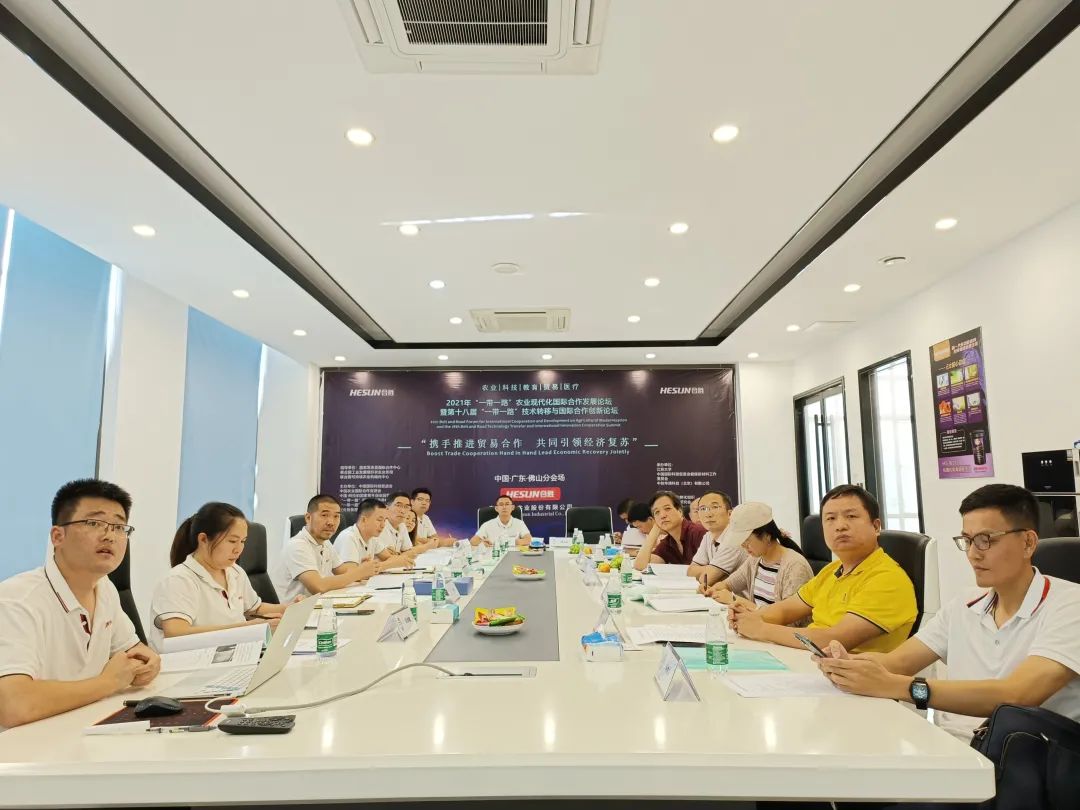 At the appraisal meeting, the experts formed a consensus opinion after questioning and discussion.
1. The information provided for evaluation is complete and meets the requirements for evaluation of scientific and technological achievements.
2. In this work, water-based polyurethane waterproof coating was selected as the film-forming material, and a water-based polyurethane waterproof coating with high performance mechanical properties was obtained. The core technologies are as follows:
(1) The project product has tensile strength ≥6.0MPa, elongation at break ≥450%, and tear strength ≥35KN/m, which meets the standard of polyurethane waterproof coating in "Waterproof Layer of Concrete Bridge Deck for Railway Bridges" TB/T2965-2018 ; (2) The project product has super strong bonding strength, water impermeability and weather resistance after film formation, and its bonding strength with cement base surface (dry base surface and wet base surface> ≥ 0.8, durable, using 0.4MPa , 120min test impermeability, excellent impermeability.(3) The project product is one-component, easy to use, no need to stir, overcome the two-component water-based polyurethane waterproof coating in the process of stirring to produce a lot of bubbles, waterproof effect after painting Poor, low elongation after film formation and other problems.
3. 1 authorized invention patent and 5 authorized utility model patents have been granted to the related technologies of the achievements.
4. The technology has been implemented in South China, and certain economic and social benefits have been achieved.
The evaluation committee believes that the overall performance of the project products has reached the domestic leading level.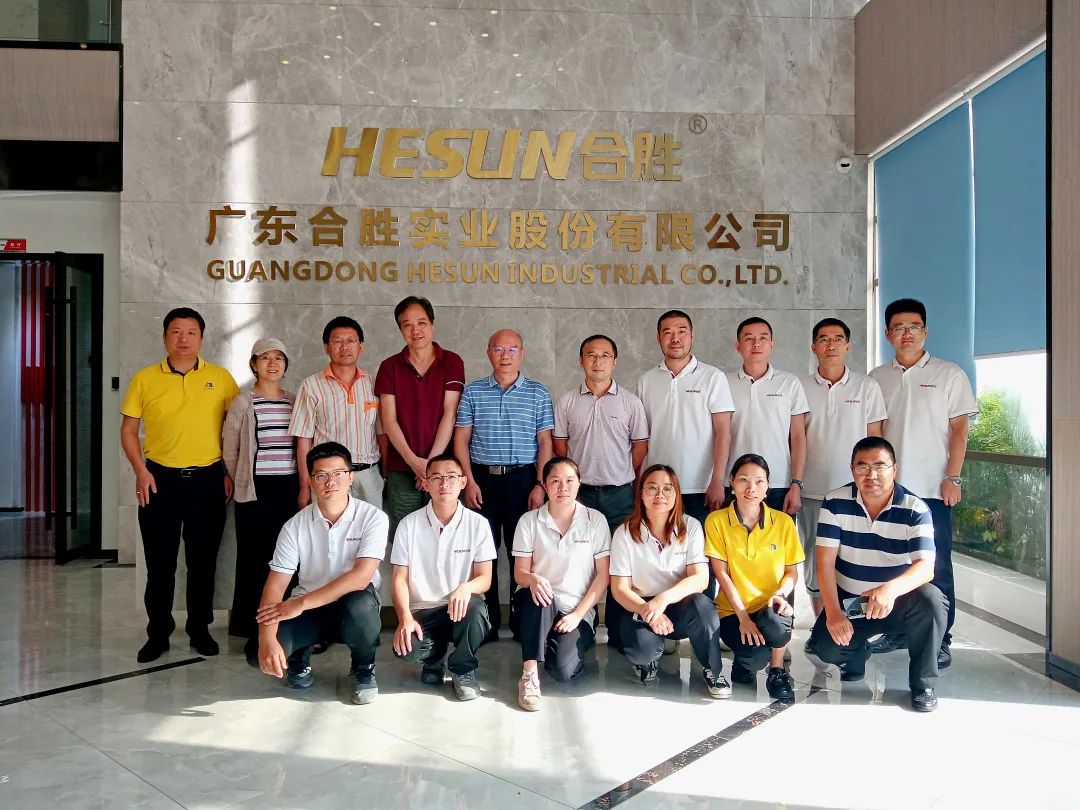 Lu Haoran, chairman of Hesheng, expressed his heartfelt thanks to the experts for their opinions and suggestions. He said that Hesheng will earnestly absorb expert opinions, continuously strengthen research and development, solve product problems, improve and upgrade projects, launch better and better products, and make more contributions to the healthy development of the industry!