Guangdong petrochemical industry leader – 1.2 million tons/year ethylene plant
Latest News: On June 30, the 1.2 million t/a ethylene plant of Guangdong Petrochemical Refining and Chemical Integration Project was completed and handed over, and the plant has entered the stage of commissioning and commissioning.
The Guangdong Petrochemical Refining and Chemical Integration Project is PetroChina's largest one-time investment project during the "13th Five-Year Plan" period, and it is also a major project of PetroChina's southern strategy. It is of great significance for ensuring national energy security and realizing the transformation and upgrading of the refining and chemical industry. The 1.2 million tons/year ethylene plant is the "leading" plant in the chemical zone of the project, mainly producing ethylene, propylene and other products.
The ethylene plant adopts a complete set of patented ethylene technology independently developed by Huanqiu. The plant has a total of 6 liquid cracking furnaces, with a single production capacity of 200,000 tons per year, which is currently the largest single liquid furnace in China.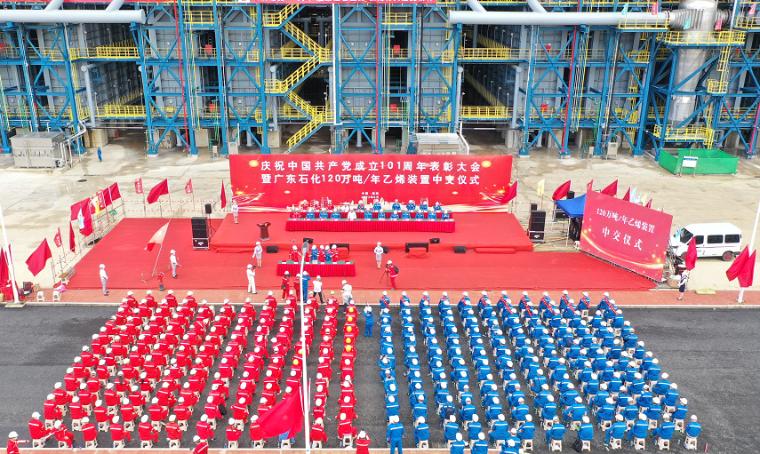 During the construction of the plant, Guangdong Petrochemical Company Chemical Production No. 1 gave full play to its service awareness, closely united all parties involved in the construction, held a project promotion meeting every day, optimized the construction organization, set up node rewards, and inspired all participants in a timely manner based on the actual situation on site and the milestone plan. Builders are passionate about their work. As the general contractor, China Huanqiu Engineering Co., Ltd. gives full play to the advantages of integrated management, and the subordinate Huanqiu Beijing Company and Huanqiu Sixth Construction Company jointly execute the construction tasks. In the face of the new crown epidemic, rainy season, typhoon and hot summer, Huanqiu established a general project department for overall coordination in the Guangdong Petrochemical Project, giving full play to the advantages of "total-point" management, EPC overall planning and general contracting management to realize the integrated allocation of resources . They use the "six modernizations" model to continuously promote the construction of ethylene projects, realize the collaborative design of digital delivery through in-depth standardized design, and provide technical support for factory prefabrication and modular construction.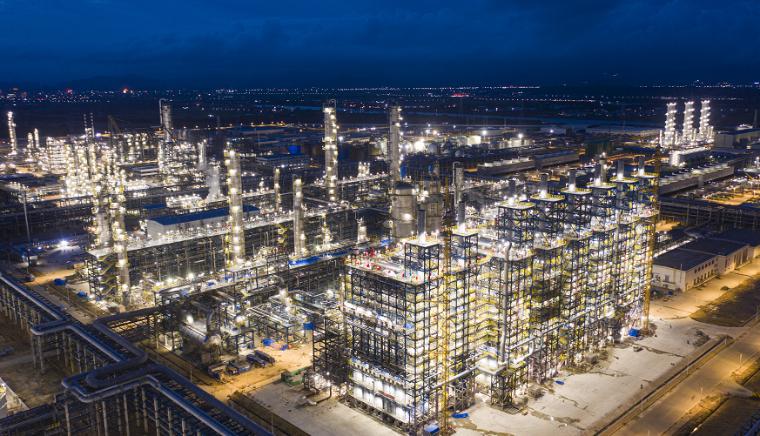 With the efforts of all builders, Guangdong Petrochemical's ethylene plant has made remarkable achievements in the construction process: the main structure of the cracking furnace was completely capped in 13 months; Finished manufacturing, 3 days of hoisting…
The ethylene plant is the crystallization of the wisdom and sweat of all the builders. It is a phased victory of the Guangdong Petrochemical refining and chemical integration project. The completion and operation of a green, intelligent and efficient world-class refining and chemical base is just around the corner.