Lubrizol's new TPU production line in Shanghai Songjiang factory officially put into operation
Latest News: Recently, The Lubrizol Corporation, the world's leading supplier of specialty chemicals, announced that the new thermoplastic polyurethane (TPU) production line of its Shanghai Songjiang production base was officially put into operation, and a grand ribbon-cutting ceremony was held. This is another milestone for Lubrizol's Specialty Polymers investment in Asia Pacific, further expanding TPU capacity to better support the regional business.
With the official start of production of the new production line, the Lubrizol Specialty Polymers business has once again strengthened to include ESTANE®
TPU production capacity, including TPU product series, to meet the growing demands of various markets and applications such as automotive, footwear, electronics, etc.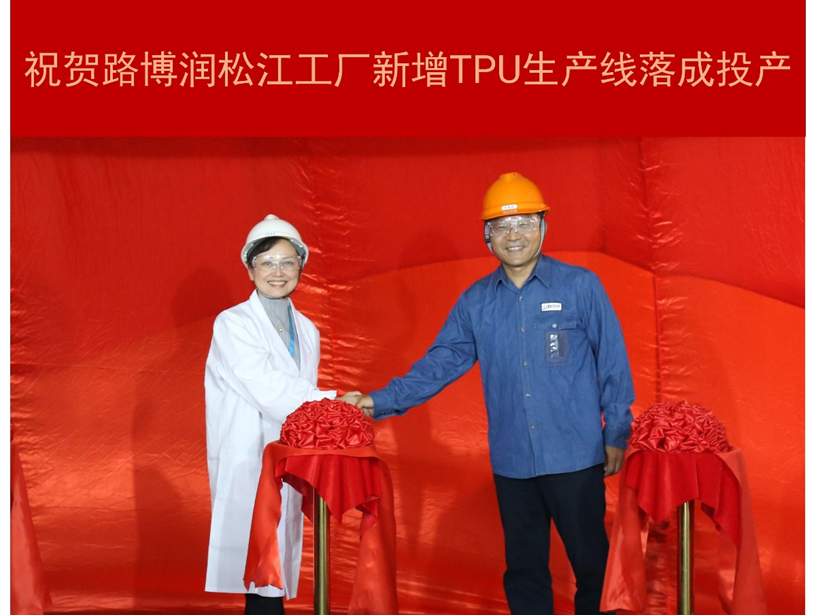 From left to right: Jie Cai, Senior Business Director, Asia Pacific, ESTANE® Specialty Polymers; Aimin Liu, Vice President, Operations, Asia Pacific, Lubrizol.
Cai Jie, senior director of Lubrizol's specialty polymers business in Asia Pacific, said: "The investment in the new production line shows Lubrizol's emphasis on the Asia Pacific market and its firm confidence in long-term development." She added: "Through continuous investment, we Continuously improve the ability of localized production, product development and innovation, and customer support. By working closely with our customers, Lubrizol can fully understand the diverse needs of customers, and provide more innovative and tailored solutions, help their products differentiate themselves."
ESTANE®
Not only does TPU bring high performance and aesthetics to the final product, it also plays a vital role in helping customers achieve their sustainability goals. In early 2022, the Lubrizol Songjiang production base received the international mass balance certification (the
International Sustainability Carbon Certification, ISCC
Plus), which means that the production site has the ability to provide the market with ISCC-certified TPU products, which is another successful example of Lubrizol's efforts to reduce its environmental impact through responsible production.
Arnau, Vice President and General Manager, Lubrizol Engineered Polymers
Pano said: "Sustainability has become a global consensus and an important part of Lubrizol's growth strategy. Lubrizol's specialty polymers business will be committed to sustainable development and continue to provide high-performance, high-quality solutions for the market. Bringing more innovation and unique value, continuing to strengthen our position as a complete solutions provider."