Shanxi Province announced the first batch of chemical parks to be recognized
Latest News: On August 31, the website of Shanxi Provincial Department of Industry and Information Technology announced the "Shanxi Province Chemical Industry Park Proposed List (First Batch)", and identified 10 chemical industry parks to be recognized.
Shanxi Chemical Industry Park Proposed List (First Batch)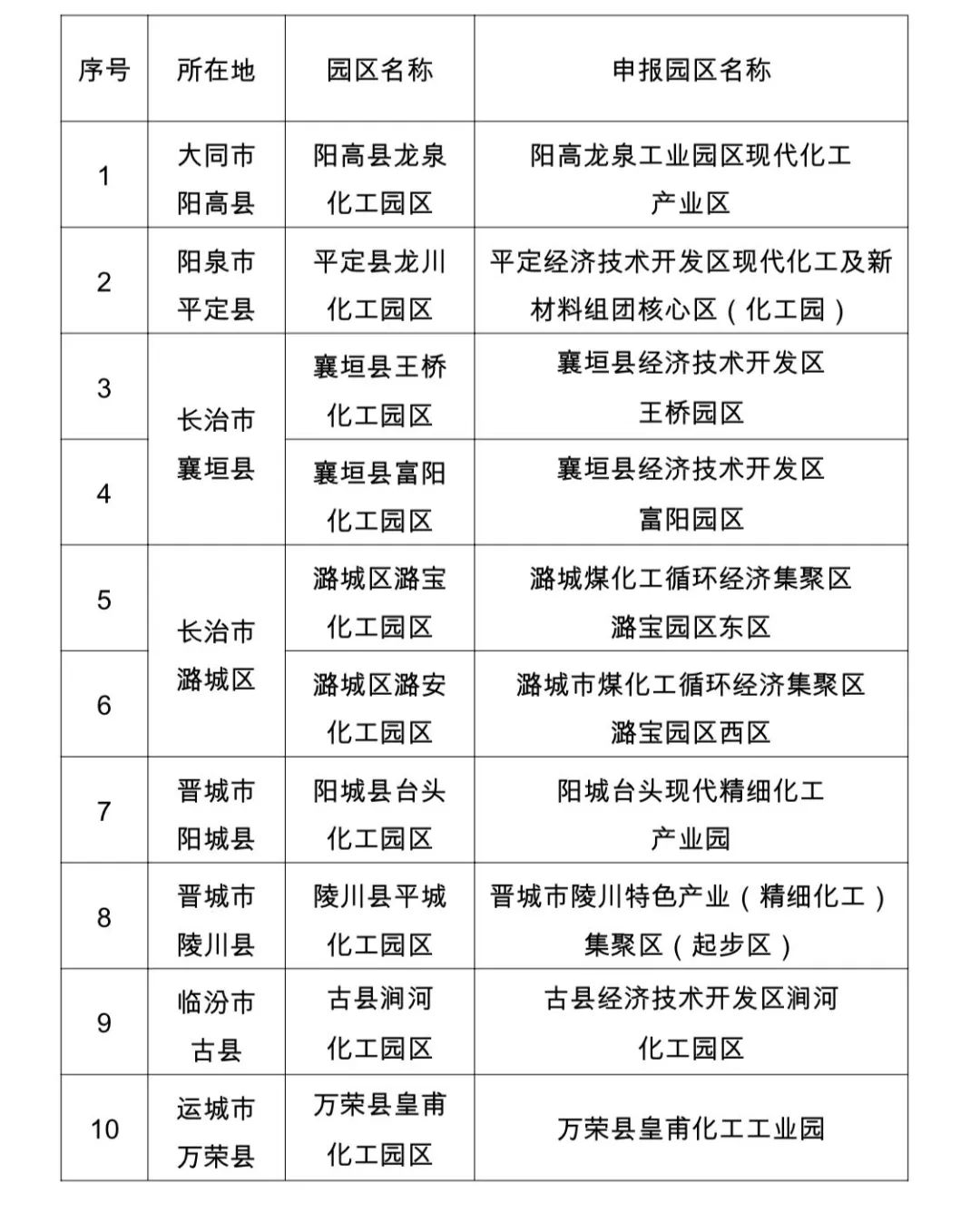 According to the "Administrative Measures for the Identification of Chemical Industrial Parks in Shanxi Province (Trial)", the identification of chemical industrial parks should meet 15 conditions at the same time, including: complete establishment procedures, a clear area and four to the scope; the safety risk level shall not be A
and set up a professional management organization with effective management and control capabilities in safety production, environmental protection, emergency rescue, etc., and put them in place as required. To formulate industrial planning and overall planning, industrial planning should be prepared in combination with basic conditions such as local land resources, industrial resources, water resources, environmental capacity, logistics and transportation, etc., in line with national industrial policies and provincial and municipal industrial development plans. In the parks where vehicles of dangerous chemicals gather and there is a relatively large safety risk, a parking lot for vehicles of dangerous chemicals that meets the standards and specifications shall be built. Have the ability to collect 100% hazardous waste. The total score of the identified park should be 60 points and above.