Wanhua 1.8 million tons of MDI technical transformation and 180,000 tons of hexamethylene diamine project environmental impact assessment accepted
Latest News: On September 5, Wanhua Chemical (Ningbo) Co., Ltd. 1.8 million tons per year MDI technical transformation project and 180,000 tons per year hexanediamine project were accepted for environmental impact assessment.

It is learned from the EIA document that the planned construction period of the project is from August 2022 to December 2023. In addition to the expansion of MDI, the mature hexamethylene diamine synthesis technology of Henan Shenma Group has been introduced, adding 1 Set of hexamethylenediamine plant to provide hexamethylenediamine raw material for HDI plant.
As early as July 25, the commencement ceremony of the hexamethylenediamine project of Huashen New Materials (Ningbo) Co., Ltd. with an annual output of 180,000 tons was held in Wanhua Ningbo Industrial Park.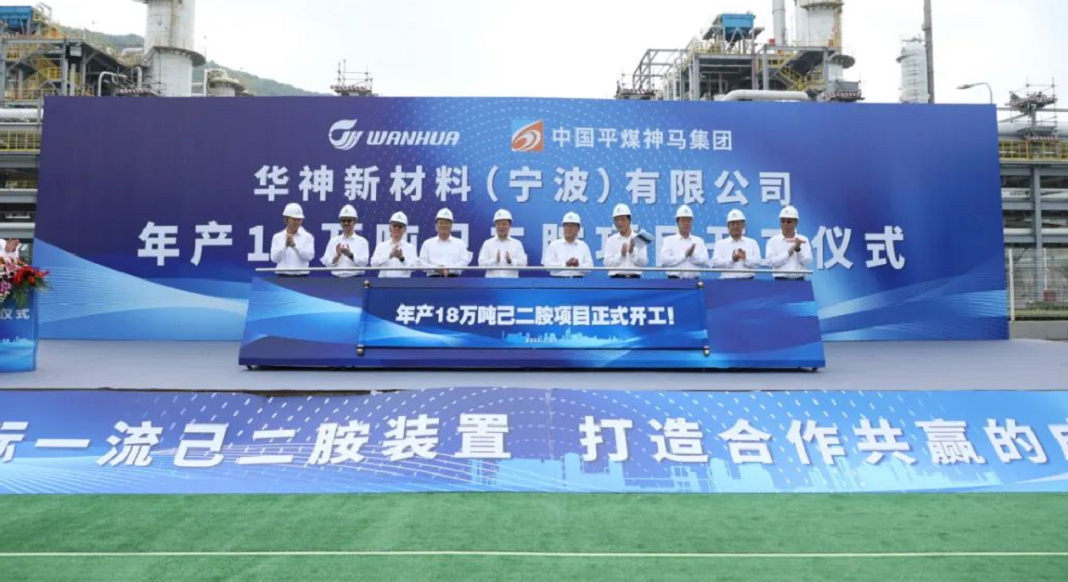 According to the company's investigation, Huashen New Materials (Ningbo) Co., Ltd. was established on August 18, 2021 with a registered capital of 136 million yuan. Wanhua Chemical (Ningbo) Co., Ltd. accounted for 60% of the equity. Henan Shenma Nylon Chemical Co., Ltd. Responsible companies account for 40%. Since the establishment of the joint venture, the project approval, technology optimization, construction preparation and other work have been successfully completed, and the project has been advanced in an all-round and orderly manner. The hexamethylenediamine project with an annual output of 180,000 tons is a key project in the strategic development of Wanhua HDI industry chain and China Pingmei Shenma Holding Group's nylon industry chain.
It is reported that the main construction contents of the 1.8 million tons/year MDI technical transformation project and the 180,000 tons/year hexamethylene diamine project include: technological transformation of the existing MDI plant to increase the total production capacity of the MDI plant to 1.8 million tons/year; A new 280,000-ton/year modified MDI unit; a 180,000-ton/year hexamethylene diamine unit; a 120,000-ton/year oxychloride hydrogen chloride unit (Sumitomo Technology) was rebuilt to a 240,000-ton/year oxychloride oxychloride unit ( Wanhua self-developed technology); at the same time, technical transformation of the existing gas generating devices in the factory is carried out to meet the production capacity demand of MDI devices.