Wanhua Chemical helps the world's first fully automatic continuous flat-pressing non-formaldehyde-added plywood/veneer laminate production line project put into operation
Latest News: On June 8th, Chongzuo Guanglin Difen New Material Technology Co., Ltd., a subsidiary of Guangxi Forestry Group, has an annual output of 210,000 m³ of fully automatic continuous flat-pressed formaldehyde-free (MDI) plywood and the first board of LVL production line. Off the assembly line, it will lead the transformation and upgrading of the plywood industry. The sizing section of the production line adopts the single-component formaldehyde-free spray plywood technology and equipment developed by Wanhua Chemical, which opens a new chapter in the automatic production of formaldehyde-free plywood!
<img alt="picture" src="https://mmbiz.qpic.cn/mmbiz_png/ojjzicAa1wCVg4R8tmicXXiabib3mECN95ictXiaGjBLWQvOHK2bWou5z1LMyIkuXejaEIcjDDWGSodkQu4KUXDjgwuA/640?wx_fmt=png&wx_co=1&wx_lazy=1&wx
As the largest type of wood-based panels, plywood has a huge annual consumption, but the degree of non-formaldehyde is low. With the popularization of the concept of healthy formaldehyde-free, plywood-free formaldehyde is imminent. However, the production of traditional plywood has problems such as labor-intensiveness, industrial dispersion, and unstable product supply and quality. Only through industrial upgrading and industry integration can the further development of the plywood industry be realized.
<img alt="picture" src="https://mmbiz.qpic.cn/mmbiz_png/ojjzicAa1wCVg4R8tmicXXiabib3mECN95ictuXDzpJVic6HEtibAU6EpicDsUSNDc9DKmG89h5LWUeoCSEqiaiaZnvsOUPg/640?wx_fmt=png&wxfrom=5&wx_lazy=1&wx_co=1&wx_lazy=1&wx_co=1&wx_
Wanhua Chemical has been committed to promoting the non-formaldehyde in the wood-based panel industry. In response to the industry problem of no initial stickiness in the production of plywood by MDI application, Wanhua Chemical Formaldehyde-free Wood-based Panel Research Institute has innovatively developed a high-efficiency, low-sizing amount of one-component formaldehyde-free plywood spraying technology and equipment after three years of research. In cooperation with Guangxi Forestry Group and Dieffenbacher, the whole process of plywood (such as automatic drying of veneers, intelligent grading, automatic splicing, MDI automatic gluing, automatic blanking, continuous flat pressing, etc.) has been realized. Non-formaldehyde and continuous production of plywood in the country and even in the world has provided a demonstration and leading role. The production of formaldehyde-free plywood in Industry 4.0 can not only promote the upgrading of plywood products, but also reduce the number of workers employed by production enterprises by 75%, and reduce the production cost of plywood by more than 10% per cubic meter, which will greatly promote the transformation and upgrading of the wood-based panel industry.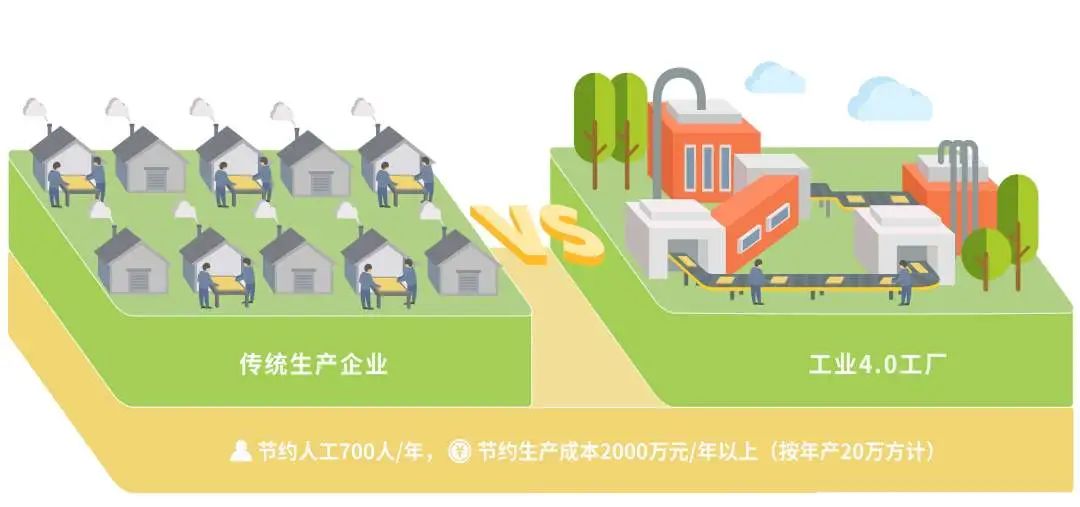 As the only company in the industry that provides application solutions for aldehyde-free adhesives, aldehyde-free additives and aldehyde-free boards, Wanhua Chemical is committed to promoting the upgrading and innovation of the wood-based panel industry with innovative technologies. More than 10 patents have been applied for on equipment and equipment, and completely independent intellectual property rights have been formed, and a solution to further improve the efficiency of formaldehyde-free plywood has been developed, and the iteration of healthy and green product technology has been continuously promoted.
The corporate mission of "making life better". In the future, we will continue to work with more like-minded people to contribute to the protection of human "aldehyde-free" life!