160,000 tons of PET waste can be recycled every year! PepsiCo and Eastman reach chemical recycling off-take agreement
Latest: Eastman's third-quarter earnings report revealed that it has confirmed an off-take agreement with consumer brand giant PepsiCo for its third (planned) PET molecular recycling facility in the United States.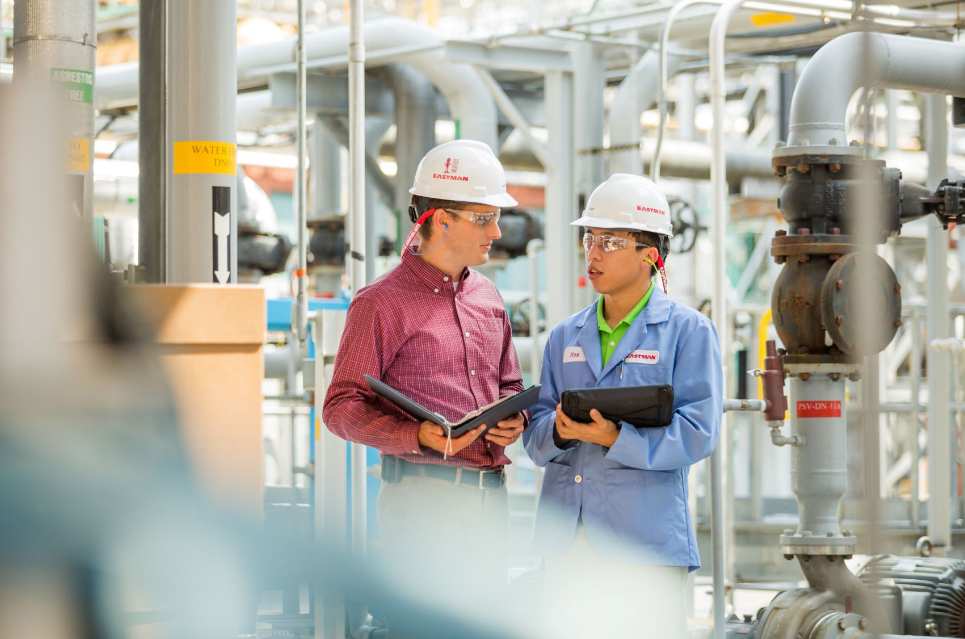 While the earnings report did not specify the exact number of off-take agreements, the molecular recycling facility has a planned investment capacity of 160,000 tonnes/year of hard-to-recycle PET waste and a planned output capacity of over 150,000
tons/year.
The facility is expected to come online by the end of 2026.
3 factories with a total capacity of 420,000 tons
As Eastman stated in the earnings release, "This agreement is a significant milestone for Eastman's circular economy platform, and we look forward to making progress on this and two other molecular recycling projects in the coming quarters, and we will continue to make progress toward The world is proving that anything is possible."
This latest deal gives Eastman confidence in their baseload needs. While the facility location has not been announced, tax filings earlier this year indicated Texas was being considered.
Also reiterated during their most recent earnings call that Eastman's 1st plant in Kingsport, Tennessee should be completed by the end of the first quarter of 2023, with a capacity of 110,000 t/y of hard-to-recycle PET
scrap.
A few weeks ago, Eastman also secured feedstock through InterZero for a second plant in Port-Jerome-sur-Seine, France. The facility plans to invest up to 10
It is expected to start operations in 2025 and recycle about 160,000 tons of difficult-to-recycle PET waste annually.
Eastman polyester recycling technology
Eastman calls its recycling technology "molecular recycling." Eastman currently has two molecular recycling technologies: carbon regeneration technology and polyester regeneration technology.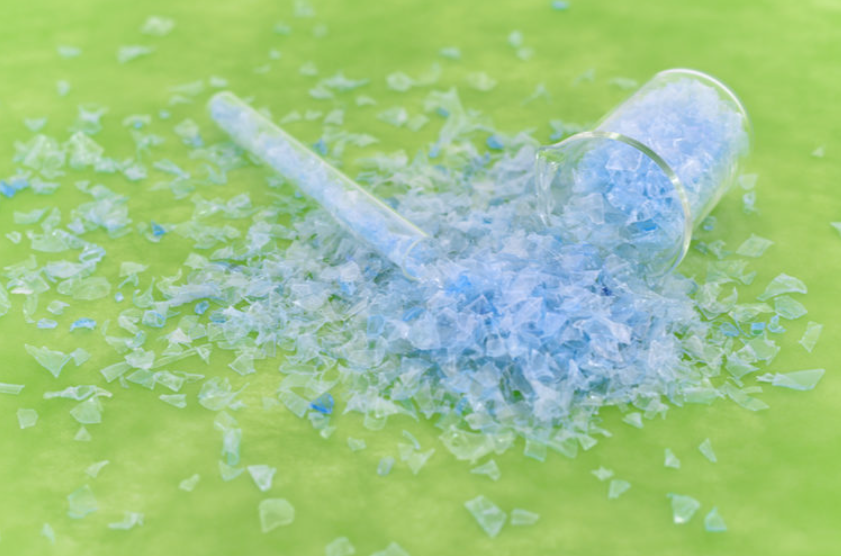 Polyester recycling technology can recycle a range of polyester plastic waste, including soft drink bottles, carpets, and even polyester clothing from landfills and incinerators. It's not just clear single-use water bottles, but products like colorful plastic bottles and carpet fibers.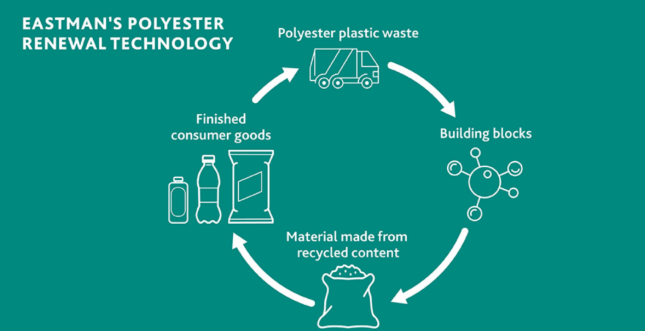 Eastman's polyester regeneration technology uses glycolysis or methanolysis to depolymerize waste into basic monomers, creating new materials. The resulting molecules are indistinguishable from materials made with virgin or non-recycled components. This process allows us to recycle polyester waste again and again without degrading over time, reducing greenhouse gas emissions compared to processes using fossil fuels
20%-30%.