China Pingmei Shenma Holding Group Co., Ltd. inaugurated
Latest News: On September 8, the unveiling ceremony of China Pingmei Shenma Holding Group Co., Ltd. was held in Pingdingshan. With the approval of the State-owned Assets Supervision and Administration Commission of the Henan Provincial Government, the name of the group was officially changed from "China Pingmei Shenma Energy and Chemical Group Co., Ltd." to "China Pingmei Shenma Holding Group Co., Ltd." (hereinafter referred to as China Pingmei Shenma). With the high-quality development of the group, it has entered a new journey.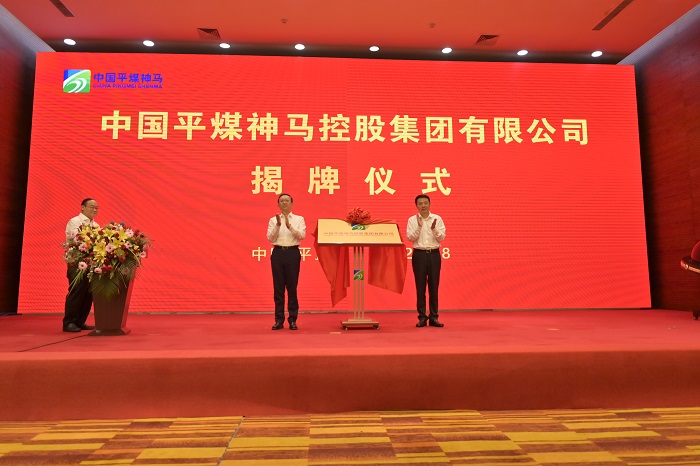 The picture shows the opening ceremony of the group.
China Pingmei Shenma was formed by the reorganization of two top 500 Chinese enterprises, the original Pingmei Group and the original Shenma Group. The original Pingmei Group is one of the key projects of the national "First Five-Year Plan" and has built the first self-exploration, The designed super-large coal base is known as the "Central Plains Coal Bunker"; the original Shenma Group was one of the first nine key construction projects introduced by the country at the beginning of the reform and opening up, and was the first domestic company to introduce a full set of advanced Japanese equipment at that time. Technology, production of nylon 66 industrial yarn and a modern enterprise of dipped cord fabric, ending the long history of my country's long-term dependence on imports of high-quality tire frame materials.
On December 5, 2008, the former Pingmei Group and the former Shenma Group joined forces to establish China Pingmei Shenma Energy and Chemical Group Co., Ltd. Through the reorganization, the two groups complemented each other's advantages, opened up the world's most complete coal-based nylon chemical industry chain, realized the multiplier effect of "1+1>2", and promoted the enterprise from the Central Plains to the country and the world.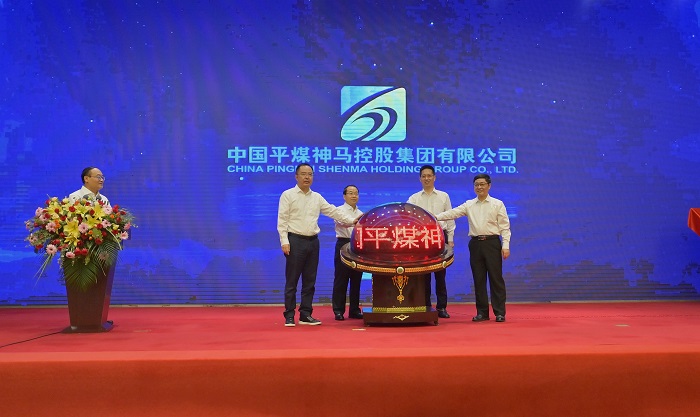 It is understood that at the unveiling ceremony, China Pingmei Shenma also launched the new logo of the group. The shape elements include "square" and "rising". "Square" represents peace, stability, solemnity and grandeur, implying that the status of state-owned enterprises is as solid as a rock. The "Ascension" graphic represents the enterprising spirit of China Pingmei Shenma people, under the leadership of the "six persistence", to forge ahead in unity, forge ahead, lead the times, and surpass themselves, implying the infinite vitality of the high-quality development of the company and the grandeur of leading the way blueprint. Color elements include "green" and "blue". Blue represents the blue sky, symbolizing technology, innovation, ideals, wisdom, and broad-mindedness and ambition; green represents the earth, symbolizing ecological protection, infinite vitality, and green development, sustainable development and Drive a green and civilized production and lifestyle in society.