China's largest production scale of BDO integration project held in Uda
Latest News: On August 1st, Inner Mongolia Dongjing Bio-Environmental Technology Co., Ltd., a wholly-owned subsidiary of Inner Mongolia Dongyuan Technology Co., Ltd., held a handover ceremony for the 1,4-butanediol project with an annual output of 280,000 tons .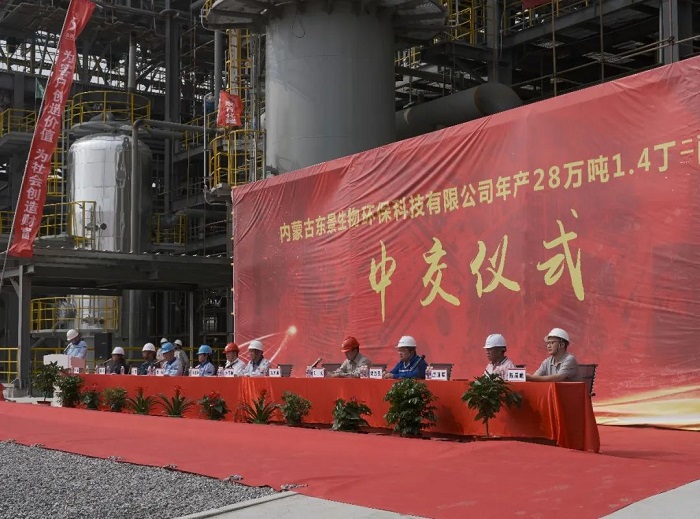 It is understood that the 1,4-butanediol project of Dongjing Bio-Environmental Technology Co., Ltd. with an annual output of 280,000 tons is a key project in Inner Mongolia Autonomous Region, and it is also the first domestic BDO plant with a scale of 280,000 tons and above. The EPC contract was signed on May 20, and the construction was officially started on May 20. After 436 days of hard work, all construction units completed all the construction contents on the process operation route. Completed an investment of 2.68 billion yuan. This mid-term delivery has laid a solid foundation for the project to be put into production as planned in September. By then, Dongyuan Technology's BDO production capacity will reach 380,000 tons, making it the largest production base of BDO and downstream deep-processing products in the entire industry chain.
In recent years, Wuda District has unswervingly implemented the new development concept, made every effort to take a new path of high-quality development with ecological priority and green development as the guide, and relied on the advantageous industrial chain and the industrial structure with complete upstream and downstream facilities to give full play to the advantages of production costs. , actively guide the development of the complete industrial chain of "coal-electricity-limestone-calcium carbide-BDO-degradable plastics-degradable polyester products", and promote the low-cost, large-scale industrial production of the degradable polyester industry.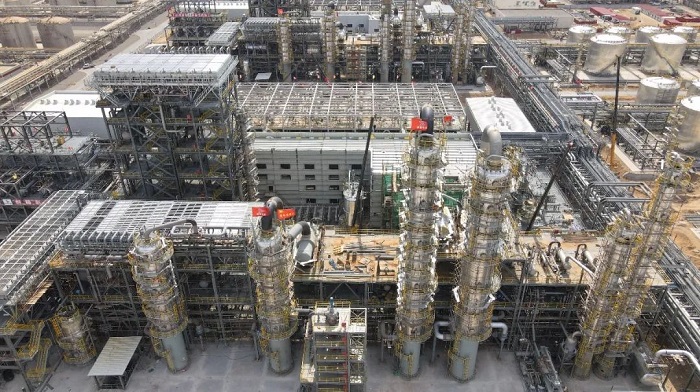 Dongyuan Technology's annual production of 280,000 tons of 1,4-butanediol project has been successfully completed and successfully commissioned, which will promote the industrial transformation and upgrading of Wuda District, and make every effort to build a new energy and new material industrial base in Wuhai City and an important national renewable energy source. The production base of the whole industry chain of degradable polyester is of great significance.