MIPA acquires SÜD to expand industrial coatings portfolio
Latest News: Recently, MIPA Group has acquired Süddeutsches
Lackwerkzelle (Süd Paints), which further expands the company's customer base and product portfolio in the field of industrial coatings.
Since 1922, Süd Paint has been focusing on high temperature coatings and functional coatings, especially the "Wetterwart" brand outside the classic industrial coating systems, and has established long-term supply relationships with customers in the region as well as EU and overseas customers .
The MIPA Group, headquartered in Eisenbach, Germany, is a fast-growing medium-sized company producing a wide range of varnishes and paints. The company has more than 8 production bases in Germany and abroad, dedicated to the research and development and production of automotive refinish paints, industrial paints, decorative paints, and wood paints for professional users.
MIPA Group currently has more than 1,200 employees worldwide, providing products to subsidiaries and customer groups in more than 100 countries on all continents.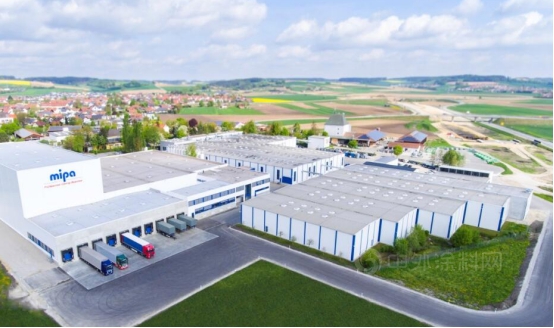 It is reported that MIPA Group has taken over the business of Nande Paint on July 1. In the future, Süd Paint's products will be produced at MIPA Group's factories. MIPA Group will provide employment opportunities at nearby locations for all employees of Süd Paints, or through takeovers if they wish.
For the MIPA Group, the acquisition of the Süd Paints business means a further expansion of the customer base and product portfolio in the industrial coatings sector. In addition, it will also ensure the company's smooth development of the local market. "We are convinced that this acquisition in the home market is a perfect solution for our customers. On the one hand, the company's local advantages still exist, and on the other hand, it provides a large number of new high-quality products and solutions, which will help the company to further develop Explore other market segments." MIPA Group CEO Markus
Fritzsche stressed.
Thomas Di, Managing Director of Süd Paints
Filippo believes the sale was the right decision. He said: "After 100 years in business, the production of SUD paints is now coming to an end, and we have taken this step painfully. However, on the one hand, in recent years, the new crown epidemic, supply chain disruption, high raw material prices and Unpredictability, along with continued bureaucratic and regulatory escalation, has made it increasingly difficult for small and medium-sized paint companies to survive. On the other hand, the lack of a successor to a family-owned company makes it unwise to continue operating." Thomas
Di Filippo
Said: "We believe we can place our customers and our products in the hands of an excellent partner like MIPA. Despite the size of the MIPA Group, many of our specialty products are individually manufactured for industrial and commercial customers and are therefore customer-specific The solution is still valid and can help MIPA Group."
China and foreign paint network found that in 2022, the pace of mergers and acquisitions among major paint companies around the world will further accelerate. Sherwin-Williams has completed the acquisition of AquaSurTech and Sika's European industrial coatings business, and announced the acquisition of Gross, the European tractor coatings leader
& Perthun GmbH; AkzoNobel completed the acquisition of Orbis Group and announced that it will acquire Kansai Paint's paints and coatings business in Africa and Lankwitzer in Germany
Lackfabrik GmbH aluminum wheel liquid coating business; Nippon subsidiary Dulux Group in Australia has completed the CromologyHolding
Acquisitions of SAS and JUB; PPG Completes Acquisition of Arsonsisi Powder Coatings Manufacturing Business; Hempel Completes Acquisition of Khimji Ramdas Coatings Division…
Wang Dawei, a senior observer of the coatings industry, believes that the coatings industry is in a critical period of faster transformation and innovation and upgrading. In the context of rising raw material prices and decreasing net profit, competition in the coatings industry has intensified. Leading companies have resorted to mergers and acquisitions to adjust their strategies, seize the market, consolidate their achievements, and achieve diversification or scale expansion, which will inevitably accelerate a large number of lack of core competitiveness. of SMEs have withdrawn from the stage of history. In the future, the Matthew effect of "the stronger is stronger" in the industry will become more prominent.