Nippon's ultra-low temperature innovation technology helps Xiamen Industry to accelerate green transformation
Latest News: With the continuous advancement of the national "dual carbon" strategy, carbon reduction and consumption reduction have become an important issue faced by various industries. Nippon Paint adheres to the sustainable development concept of "sustainable dwarf 'color'", and actively promotes the innovative research and development of environmentally friendly coatings, powder coatings are one of them. The usage rate of powder coatings is over 95%, and the emissions of volatile organic compounds (VOCs) and solid waste are extremely low, providing a low-carbon and environmentally friendly coating solution for the construction machinery manufacturing industry.
As an outstanding brand in the global construction machinery manufacturing industry, as well as a large-scale backbone enterprise specializing in the production of construction machinery products in the country, Xiagong Machinery (Jiaozuo) Co., Ltd. (hereinafter referred to as "Xiagong")
It has cooperated with Nippon Paint since 2020. In August 2021, the "Oil-to-powder" project of Xiamen Industrial Loader vehicle achieved mass production, using Nippon 160°C low-temperature curing powder coating instead of traditional paint spraying, becoming the first batch of vehicles in the construction machinery industry to implement the "oil-to-powder" project. Powder" manufacturer.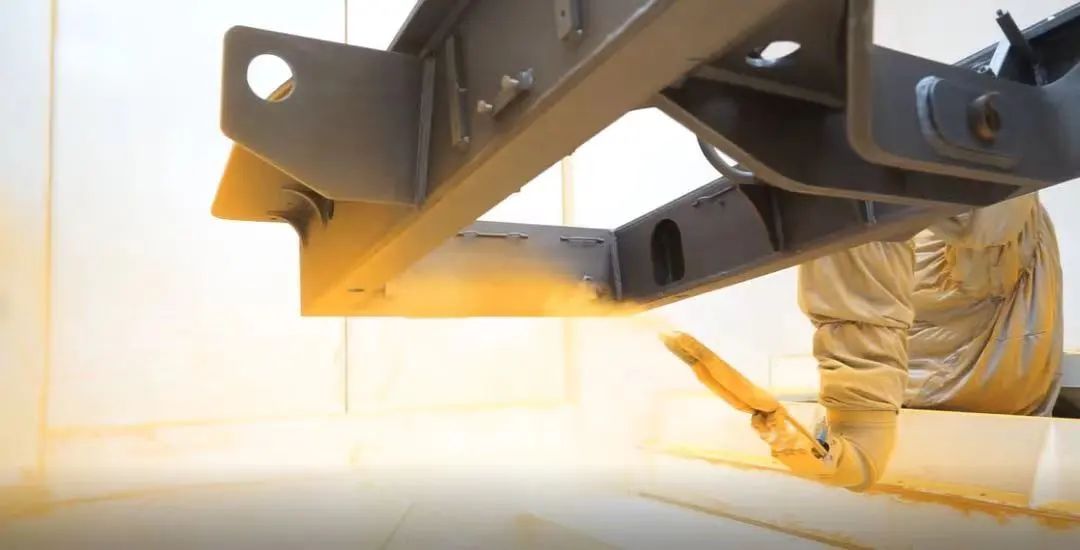 Nippon powder coating process
Less than a year has passed since the mass production of the "oil-to-powder" vehicle, Xiamen Engineering has once again taken a key step in the field of green production. Recently, with the help of Nippon, Xiagong decided to upgrade the original 160°C low temperature curing powder coating (NPD-ACE-LT) to Nippon 140°C ultra-low temperature for counterweight components that are heavier and difficult to heat. Curing powder coatings (NPD-ACE-ULT), by further reducing the baking temperature required for coating curing, promote the simultaneous improvement of production capacity and energy saving and emission reduction benefits.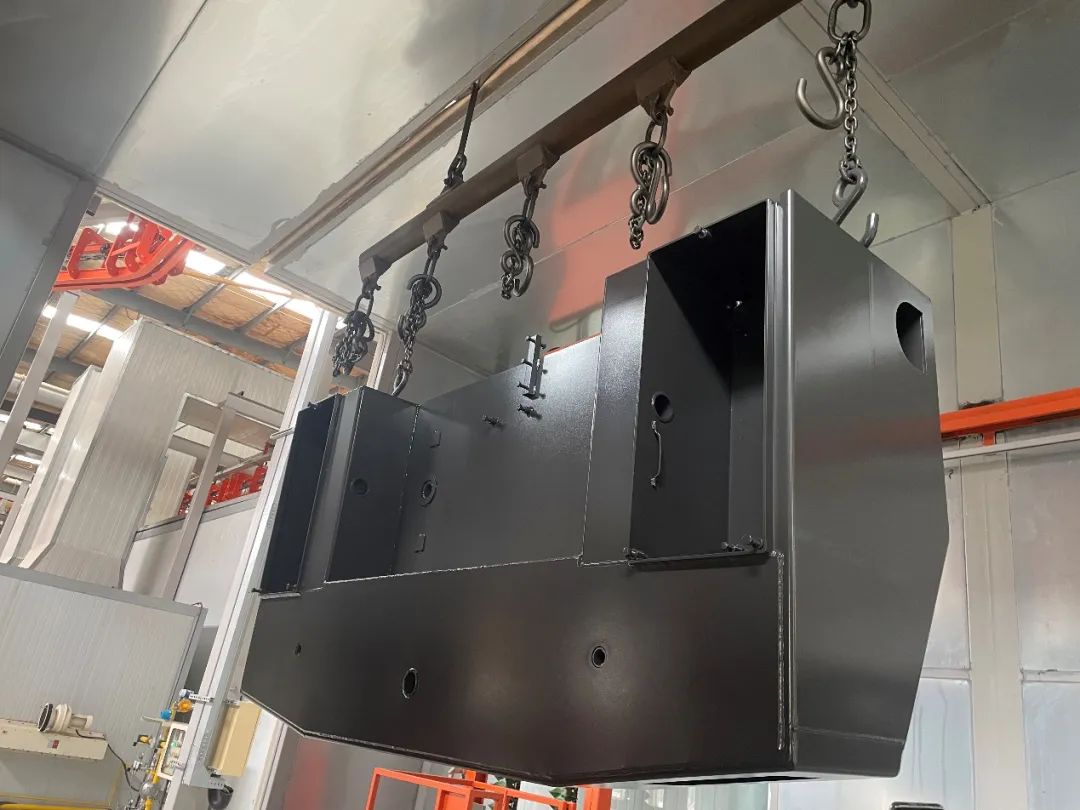 Xiamengong decided to use Nippon 140°C ultra-low temperature curing powder coating for heavy weights
According to Nippon Paint's estimates, compared with high temperature curing (180°C~200°C) powder coatings, the coating energy consumption of 160°C low temperature curing products can be saved by more than 10%, and the actual difference may be much higher than this ratio. Under the guidance of the "dual carbon" policy, low temperature curing powder coatings will occupy an increasing share in the field of construction machinery coatings. After preliminary on-site estimation, the Nippon 140°C ultra-low temperature powder coating used by Xiamen Engineering this time, combined with infrared curing technology, is expected to further significantly reduce energy consumption and carbon emissions compared with 160°C low-temperature products.
, its environmental protection far exceeds customer expectations.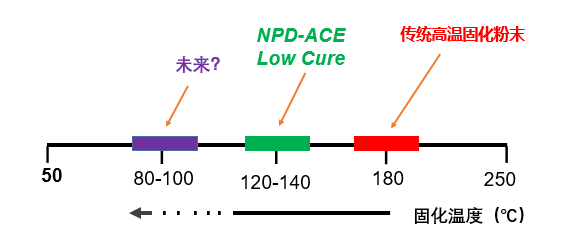 Nippon continues to push down the curing temperature of powder coatings and promote the continuous upgrade of environmental performance
In addition to its excellent environmental protection, Nippon 140°C ultra-low temperature curing powder coating (NPD-ACE-ULT) has excellent weather resistance, corrosion resistance, baking resistance and good edge coverage, ensuring the building The performance of industrial machinery is stable and reliable in the execution of tasks such as national defense construction, engineering construction, emergency rescue and disaster relief, and polar inspections. After the on-site test line, Xiamen Engineering fully affirmed the apparent effect and adhesion of Nippon 140°C ultra-low temperature curing powder coating (NPD-ACE-ULT). In the future mass production, Nippon Paint will continue to build tough armor for Xiamen Engineering, helping it to expedite the road of green construction at home and abroad.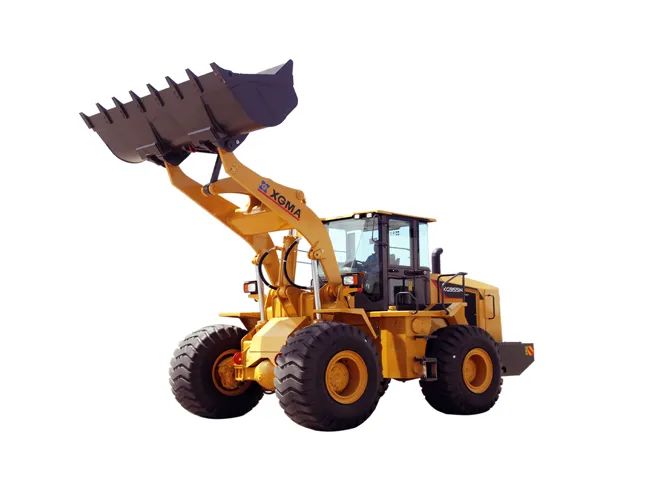 Nippon will continue to help Xiamen Engineering Machinery to build tough armor
Colorful Nippon, green first. In the future, under the clear guidance of the national "two-carbon" goal, Nippon Paint will continue to adhere to innovation and leadership, and cooperate with like-minded strategic partners such as Xiamen Engineering to jointly explore and promote low temperature curing powder, high solid content, water-based, polyurea, etc. The research and development and application of environmentally friendly coatings, with high-performance and customized coating solutions, lead various industries to reduce carbon and consumption, realize green transformation, deeply implement environmental protection commitments, and play value and contribute to the harmonious coexistence of man and nature. strength.