Strike everywhere! LG, Hyundai, Hanwha Total Petrochemical, GS and other petrochemical manufacturers were forced to stop production due to logistics obstruction!
Latest News: The "Cargo Joint Headquarters" of the Korea Freight Union has launched a general strike on the 7th, hindering the production and logistics of chemical industrial parks in Yeosu, Ulsan and other places.
About 25,000 South Korean truckers union members have staged protests at 16 locations across the country, according to estimates by its affiliated organization the Korea Public Service Transport Union, in an attempt to prevent " Postponement of "Safe Rate System" legislation.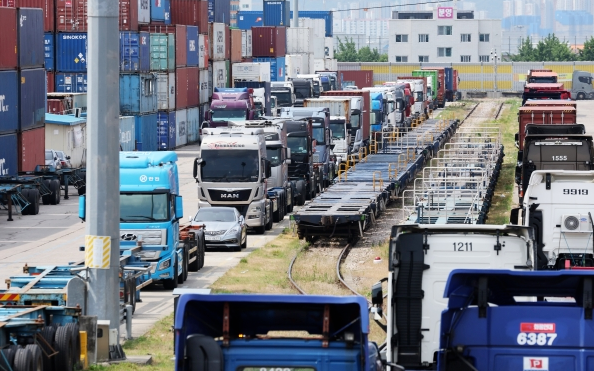 Freight trucks parked at the inland container base in Uiwang City, Gyeonggi Province. Source: Yonhap News Agency
At present, 50 bases in 16 regions across South Korea are undergoing general strikes, including steel (Pohang, Gwangyang, Dangjin, Changwon, etc.), cement (Danyang, Jecheon, Donghae, Yeongwol, Mokpo, Incheon, Bucheon, Lie) state, Pyeongtaek, etc.), petrochemicals (Ulsan, Daesan, Yeosu, etc.), automobiles (Ulsan, Gyeongju, Asan, Hwaseong, Gwangmyeong, Gwangju, etc.), containers (Busan, Incheon, Pyeongtaek, Uiwang,
ICD, Ulsan, Gwangyang, Yeosu, Gunsan, etc.) logistics are clearly stagnant in major projects, and the volume of goods transported nationwide has dropped by more than 80-90%.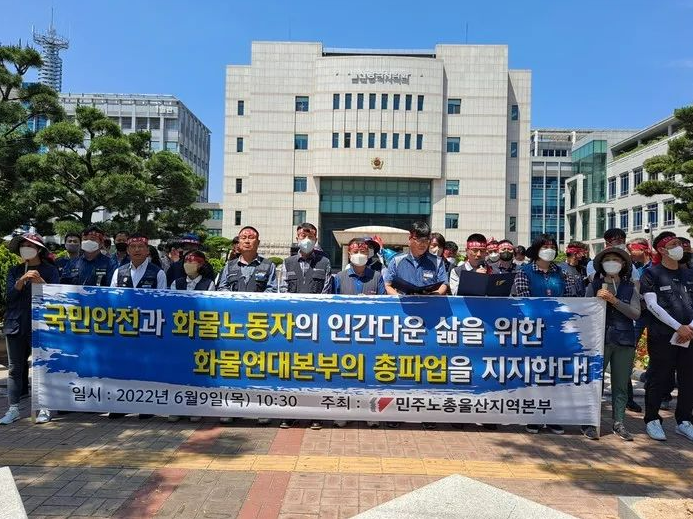 Uloxide strikes at the main entrance of Ulsan New Port and Ulsan Petrochemical Park. Source: Ulsan local media
The strikes come as global supply chains struggle to recover from the blow. While not all drivers took part in the protests, South Korean exports of everything from steel to plastics to consumer goods could slow if the demonstrations continue for weeks, South Korean media said.
"The impact of the strike has been felt at ports, petrochemical plants and other logistics centers," said the freight truckers' union (CTS), which is part of the South Korean public service transport union.
South Korea's polyethylene (PE) and polypropylene (PP) exports may slow in the near term as some petrochemical producers are currently struggling to get their products to shipping ports, market sources said.
Companies in the Yeosu Industrial Park are also worried that factories will be shut down due to reduced product shipments and raw material supply. It is reported that since the 7th, a total of more than 600 employees have been working in GS.
A strike at petrochemical plants such as Caltex and LG Chem. In response to the strike, petrochemical companies took out emergency logistics ahead of time or moved them to other warehouses, but as the strike extended, products piled up in the factories. According to Korean media reports, on June 8, the Yeosu Industrial Park included Hite
Twenty-one people were arrested at the Jinro Icheon plant and the Hanwha Total Petrochemical plant.
At the Hyundai Petrochemical Plant in Ulsan, some production lines have been shut down for many times, making it difficult for the company to ship products. Since the produced products cannot be shipped and the yards are not enough, the produced products are stacked on the road in the factory. are on strike
Cargo Solidarity
The entry and exit of oil tankers, the import of raw materials and the transportation of products are currently blocked. The Petrochemical Industrial Complex and Ulsan New Port, where the Ulsan Industrial Complex is currently addressing traffic through alternative means of transportation, are also concerned that losses may accrue if the strike continues.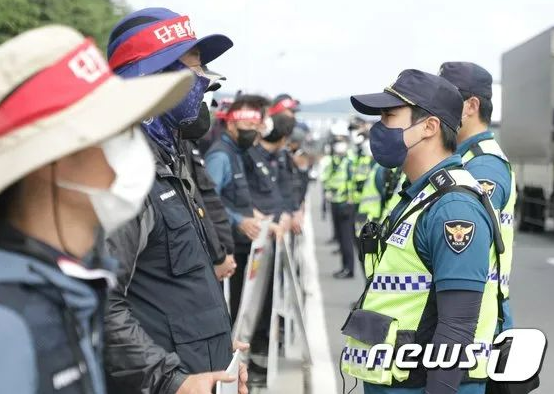 On June 8, members of the Ulsan Strike Headquarters confronted the police in front of the Hyundai main entrance in the northern district of Ulsan. Source: New 1
Some petrochemical producers are delaying export shipments for 1-2 weeks as producers say local freight services are disrupted. Some Southeast Asian buyers expect a 1-2 week delay in their imports of PE and PP from Korea.
Korean tire maker Hankook Tire & Technology
The Co. said on Tuesday that it was unable to get the tires out of the Daejeon plant, where it typically ships about 70 containers a day. The total amount of steel shipped domestically from two Posco plants fell to 35,000 t/d, well below the normal 100,000 t/d. Soju producer Hite Jinro
Jinro's supply fell to 38% of its normal level as its outsourced truck drivers joined the protests.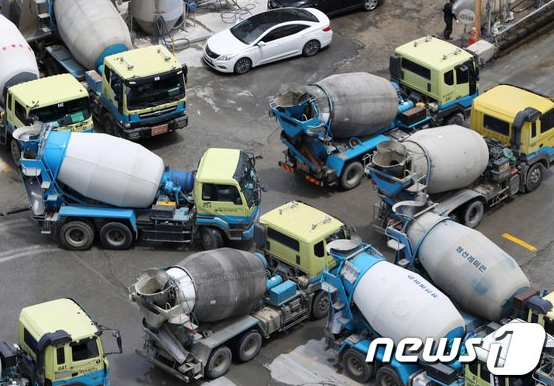 In Gangwon-do and Chungcheongbuk-do, cement shipments have been suspended for the third day in a row. Some large construction sites under construction can also cause process setbacks. Among the 12 apartment construction sites in Cheongju, North Chungcheong Province, except for those that have entered the final frame work or excavation process, the rest of the construction sites are in danger of stopping the frame work sooner or later.