Xin'an Group and China Institute of Physics cooperate to develop high-end new materials
Latest News: On September 20, the Institute of Chemical Materials, Chinese Academy of Engineering Physics and Xin'an Group held a strategic cooperation signing ceremony.
The two parties will carry out comprehensive strategic cooperation in the fields of high-end new materials such as silicones and flame retardants, and jointly promote market demand research, product development and production delivery of high-performance composite materials in high-end fields such as nuclear power, aerospace, cutting-edge weapons, and rail transit. Customer development, application technical support and other cooperation.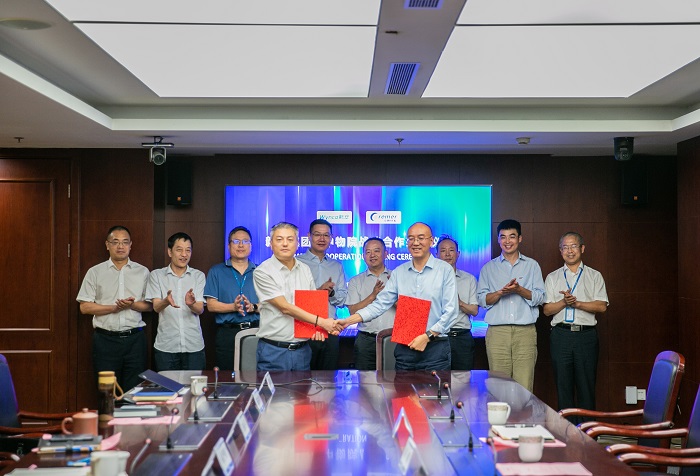 Wu Yanming, President of Xin'an Group, said that Xin'an will continue to refine and strengthen the two main businesses of crop protection and silicon-based new materials, continue to extend the chain, supplement the chain, and strengthen the chain, and shift from "two-wheel drive" to phosphorus-based materials, silicon-based materials, New energy materials "three pillars". The conclusion of this strategic cooperation will give full play to Xin'an's industrial foundation and supply chain advantages in phosphorus-based and silicon-based new materials, and accelerate the implementation of the high-end strategy.
He Bi, deputy director of the Institute of Chemical Materials, China Academy of Engineering Physics, said that Sichuan Zhongwu Materials Co., Ltd. is a new material development platform initiated and established by the China Academy of Engineering Physics to implement the national military-civilian integration and innovation-driven strategy. The Institute of Engineering Physics has guaranteed resources, has a high-level talent team and R&D team, and provides high-performance products and services for the military industry and high-end manufacturing in the field of modified chemical new materials. It is mainly engaged in the modification of special engineering plastics, the synthesis of polymer materials and supporting national defense. Cutting-edge weapons, etc., have brand advantages in the military industry and high-end manufacturing industries.