Jwell Machinery will appear at the MFC2022 Medical Device Innovation Exhibition
Latest News: 2022 Medical Device Innovation Exhibition (Medical Fair
China) will be held at Suzhou International Expo Center from August 10 to 12, 2022. The exhibition will include medical electronic equipment, household medical equipment, smart medical care, epidemic prevention and protective equipment, medical consumables, etc. During the same period, there will be a number of rich activities such as the Medical Device Innovation Forum – Ferryman Special Session and Digital Medical Forum. Jwell Machinery will bring a variety of new medical equipment such as precision medical small tube production lines and medical multi-function incubators to the MFC2022 medical equipment innovation exhibition, and share relevant medical intelligent equipment and overall solutions in the innovation forum. Jwell Machinery Booth No.: G07, Hall B1, welcome to visit and communicate at the booth!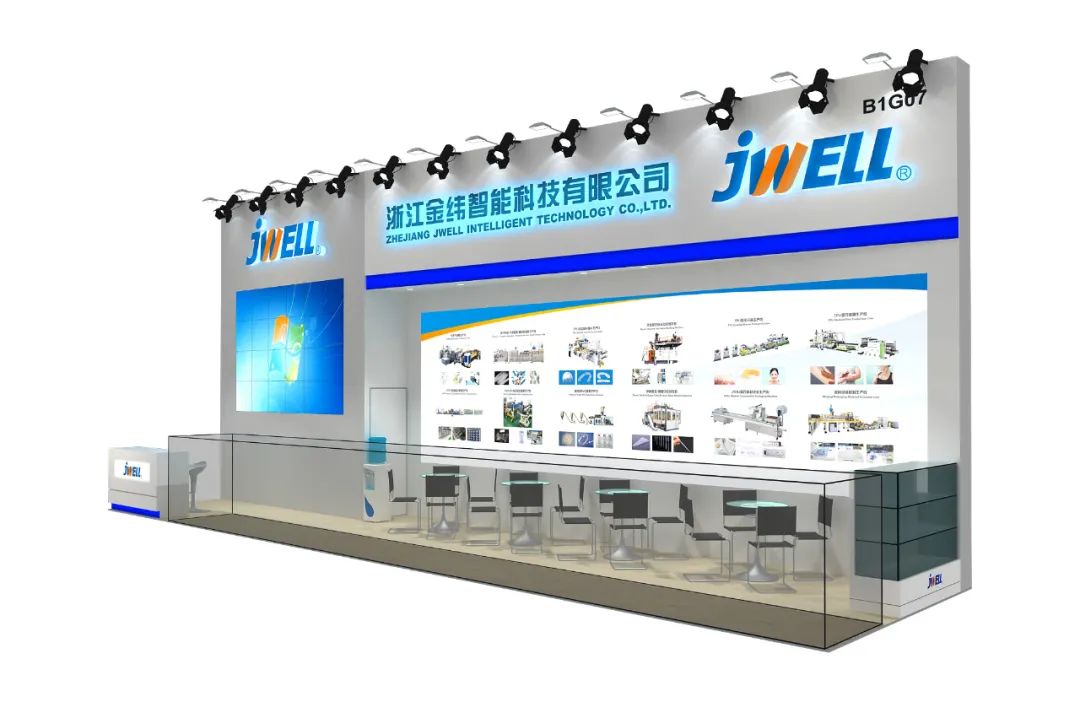 In recent years, with people's pursuit of health and increased awareness of protection, medical treatment is no longer limited to professional medical institutions, but is being extended to family prevention, rehabilitation and other fields. This new medical and health concept has driven the rapid development of home medical equipment, and has gradually upgraded to intelligent, multi-functional, wearable, telemedicine and other directions. Jwell Machinery has always followed the pace of industry development, actively responded to market demand, and met the ever-changing and improving medical market demand through years of accumulated innovation. Application customers provide comprehensive and diversified solutions.
TPU dental plastic film production line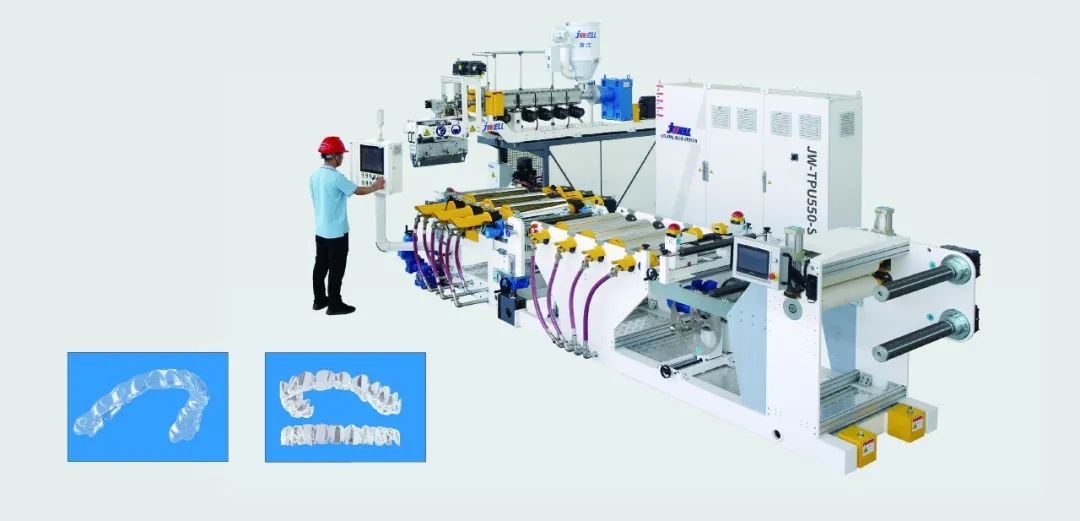 High-end TPU dental plastic film production line specially designed for 100,000-class clean room
Product thickness: 0.3-0.8mm
Product width: 137*2mm, 137*3mm, 137*4mm
Maximum output: 10-25KG/H
Features:
The design concept of the 10,000-level laboratory greatly reduces the noise and vibration of the equipment
●JWCS-AI-1.0 operating system, with more optimized closed-loop control capability of the whole line linkage
●Special layout method greatly reduces the floor space of the equipment
Medical packaging material production line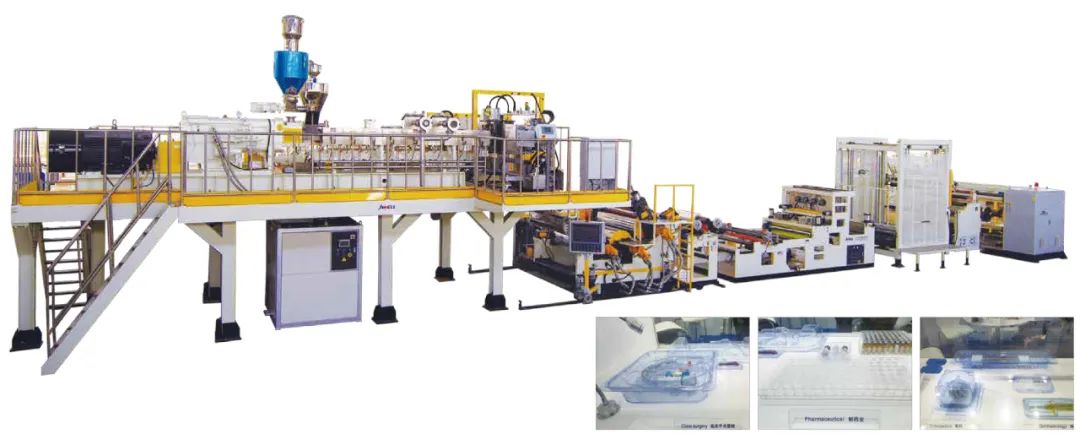 The sheets produced by this equipment are mainly used in medical packaging and other fields, such as clinical surgical instrument packaging, pharmaceutical industry packaging, turnover trays, orthopedic and ophthalmic instrument packaging, etc.
TPU medical film production line
As a thermoplastic and degradable environmentally friendly material, TPU medical film can effectively act as a barrier to block bacteria, with good elasticity and human comfort, and good
Its biocompatibility and skin-friendly properties make it the best material for medical external application on the human body.
Widely used in medical transparent wound dressings, medical non-woven wound dressings, medical waterproof and breathable wound dressings, wound fixation stickers, needle-free tapes, baby
Good application in belly button stickers, film surgical towels, waterproof band-aids, medical hypoallergenic tapes, surgical gowns, plasma bags, medical airbags, etc. Also used as a polyurethane contraceptive
Sleeve, the strength is 1 times that of latex, and the thickness can be made thinner to improve sensitivity. The new condoms are clear, odorless, oil-resistant lubricants that protect against sexually transmitted diseases and are especially suitable for people with latex allergies.
Medical Multifunctional Incubator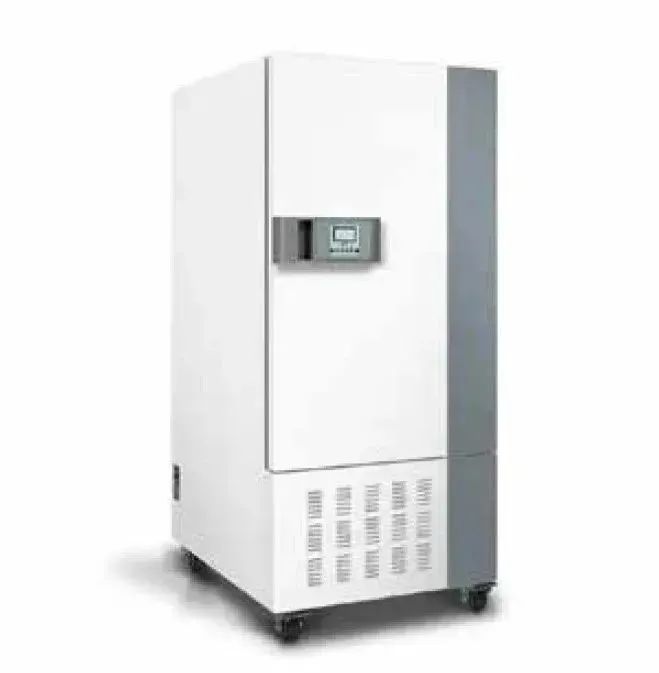 JWHW multifunctional desktop incubator adopts two-way constant temperature mode of cooling and heating, and the temperature is controlled between -70~150℃. It is suitable for temperature-sensitive pharmaceutical reagents, blood products, experimental materials, etc.
Plastic Medical Bed Blow Molding Machine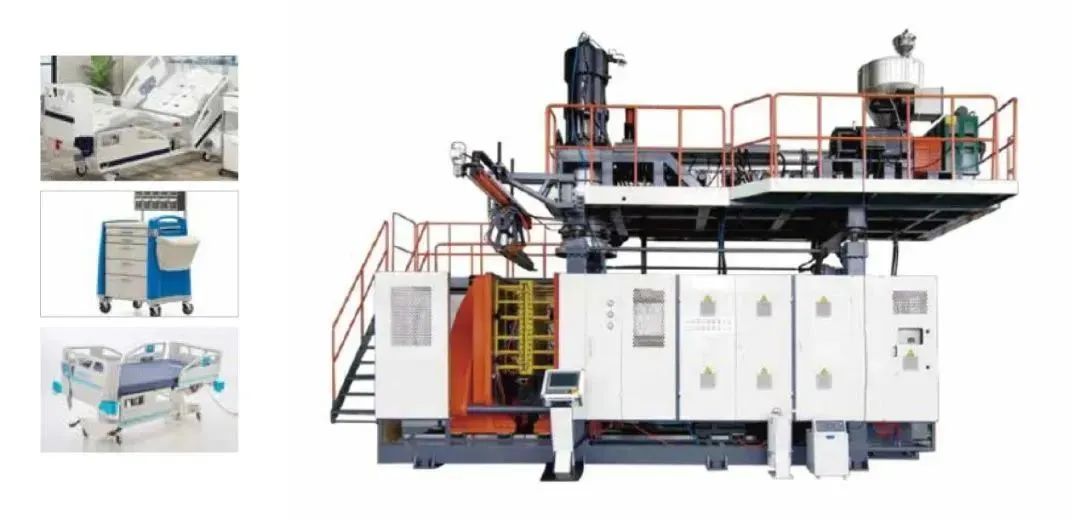 ●Suitable for producing various specifications of plastic medical bed headboards, bed footboards and guardrails
●Using high output extrusion system, storage die head
●According to the raw materials, JW-DB plate single-station hydraulic screen changing system can be selected
●The size of the template can be customized according to the size of the product
Medical precision tube production line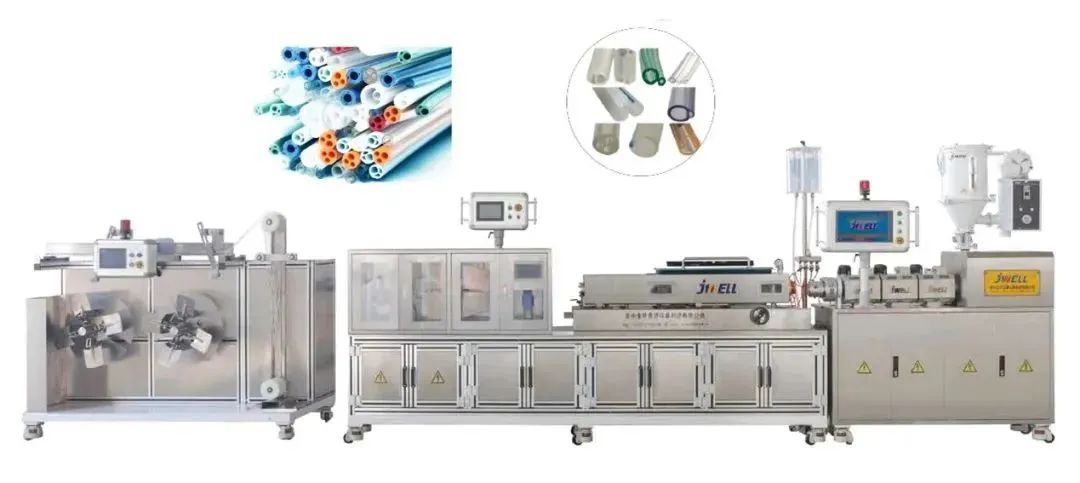 It mainly produces high-speed extrusion precision medical equipment such as central venous catheter, tracheal intubation, medical three-layer (two-layer) light-proof infusion tube, blood circuit (dialysis) tube, blood transfusion tube, multi-lumen tube, precision hose and so on.
More exciting events on site, not to be missed
Invitation to visit Jwell booth: Hall B1 G07
Looking forward to in-depth communication and cooperation with you